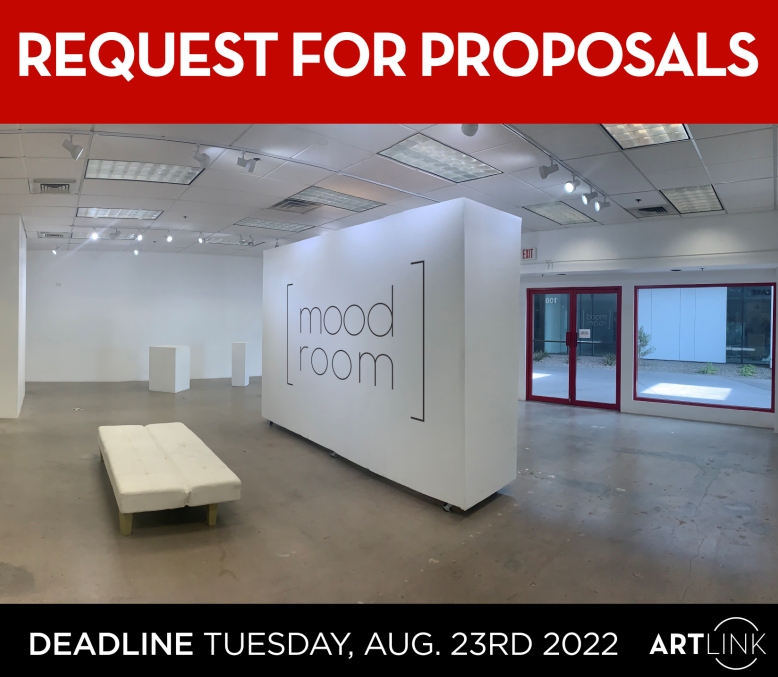 OPEN CALL FOR SOLO OR GROUP SHOW PROPOSALS
Do you have, or are working on, a cohesive body of work and looking for a venue to exhibit?
Does your artist's group have an exhibition concept in mind for a group show?
Do you have a concept that you want to help facilitate?
The mood room is now accepting proposals for programming concepts, including but not limited to solo and group show exhibitions, starting October 2022 and throughout 2023. These monthly exhibitions and experiences will be hosted at mood room, Artlink's gallery space located at Park Central, 3121 N. 3rd Ave. Phoenix, AZ 85013.
The call is open to creatives of all mediums including, but not limited to, oil, watercolor, acrylic, graphite, charcoal, pastels, photography, ceramics, printmaking, textile, mixed-media, fashion, performance, video, and sculpture/three-dimensional pieces.
The submission deadline is open until Tuesday August 23, 2022.