Be A Friend
As a 30-year 501(c)3 nonprofit organization born from artists, Artlink supports the stakeholders of the arts and culture community, amplifying its collective strength. The Artlink name is a guiding principal for the mission of keeping the arts integral to development by connecting artists, business and community.
Please consider giving a tax deductible contribution today by clicking here or on the donate button below.
Questions? Contact us for more information.
✨ New! ✨ There are two other simple ways to donate as you go about your day!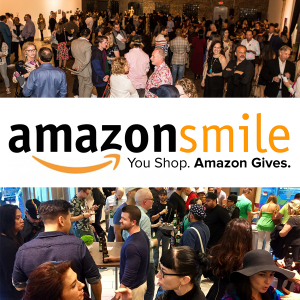 1. Purchase on Amazon and donate to Artlink at the same time! ✅
How does AmazonSmile work?
When first visiting AmazonSmile, customers are prompted to select a charitable organization from almost one million eligible organizations. In order to browse or shop at AmazonSmile, customers must first select a charitable organization. For eligible purchases at AmazonSmile, the AmazonSmile Foundation will donate 0.5% of the purchase price to the customer's selected charitable organization.