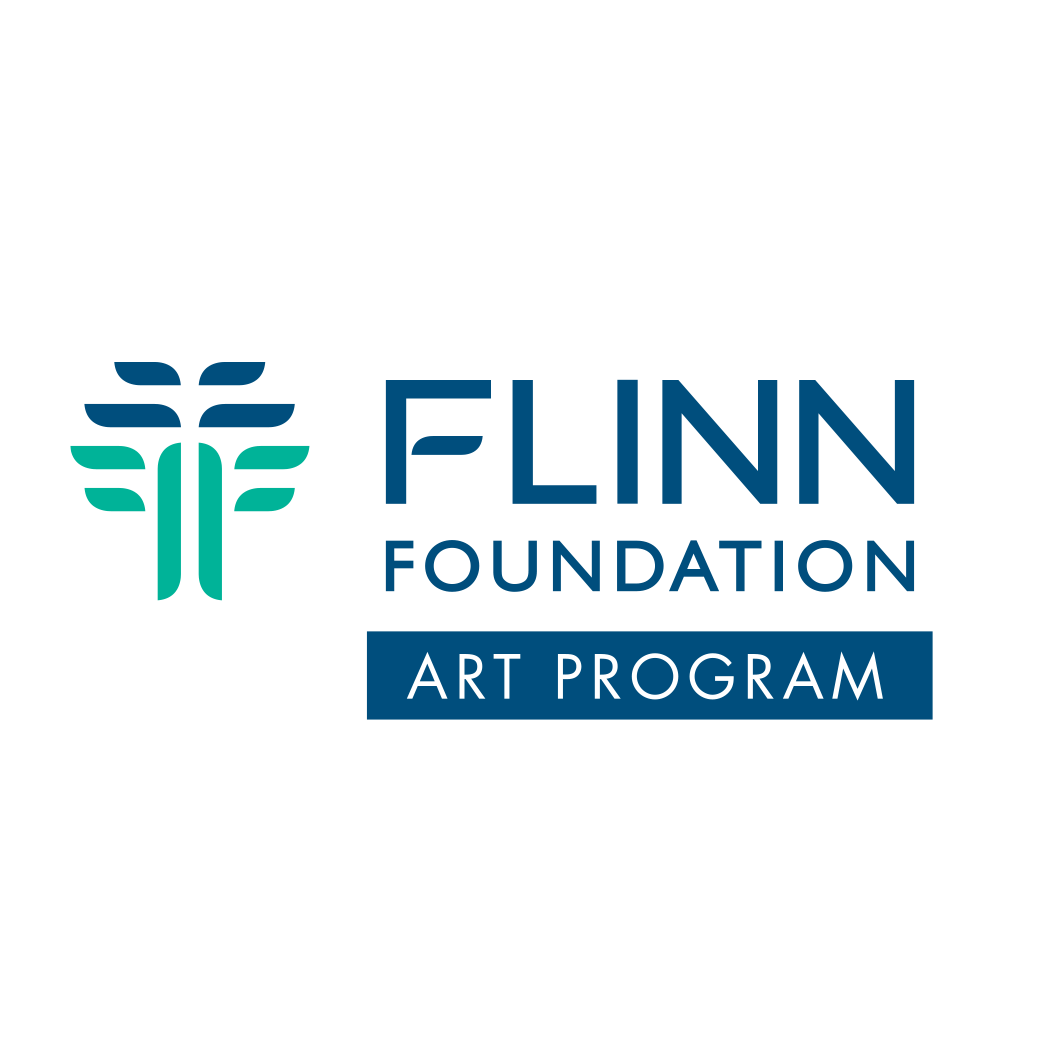 Through a series of exhibitions, beginning with the opening of the inaugural exhibition on March 30, 2022, art will be displayed in the Flinn Foundation's lobby/reception area, conference rooms, and an exterior veranda space suitable for sculpture. The art selected for exhibition is available for purchase by guests of the Flinn Foundation and will be thoughtfully promoted via the Foundation as well as Artlink communications. Art sales will be facilitated without a commission.
BACKGROUND
The Flinn Foundation is a privately endowed, philanthropic grant-making organization established in 1965 by Dr. Robert S. and Irene Flinn. Its mission is to improve the quality of life in Arizona to benefit future generations.
Long before the Flinn Foundation was established, Irene Flinn was known for her profound love for the arts, and the Foundation, originally a health-care philanthropy aligned with Dr. Flinn's work as a cardiologist, expanded its focus in the mid-1980s to include an ongoing grant-making initiative in the arts. This program recognized both Irene's love for the arts and the importance of the arts to Arizona. Since that time, the program—today operating alongside programs in the biosciences, civic leadership, and education—has continually evolved in response to the dynamic arts sector. Read more about the Foundation's commitment to arts and culture here.
PROGRAM OVERVIEW
The Foundation recently decided to complement its arts grantmaking focused on statewide cornerstone organizations through a new effort to tangibly demonstrate the importance of the arts at a local level, including within the Flinn Foundation's office and conference center.
The unique building in the heart of Phoenix—adjacent to the Arizona Opera and across the street from the Phoenix Art Museum—will become a site where Arizona artists can exhibit their work, emphasizing to all who enter that the arts are vital to the quality of life in Arizona. While the facility is private, the Foundation regularly convenes leaders in workshops and educational forums at the conference center within the building.