In Residence
Introducing a new program that thoughtfully connects artists to opportunities in residential spaces.
The program began at Portland on the Park (PotP), located in the Historic Roosevelt Neighborhood, Roosevelt Row, greater downtown Phoenix and adjacent to Margaret T. Hance Park. It is home to 149 residences and three commercial tenants.
In 2018, the Portland on the Park Arts Program was created to connect the residents to the arts and culture community. An Arts Committee comprised of PotP residents was created to manage the program, and an Art Fund was established in partnership with Artlink Inc. for the purposes of curating a Portland on the Park art collection.
Through a series of exhibitions, beginning with the inaugural "PotP Gallery Opening & Artist Reception" on April 25, 2019, art is displayed in the newly established first floor gallery space and in common areas throughout the building.
Featured artists for this inaugural reception included those who have lived and/or worked in central Phoenix and could share their experience with downtown Phoenix's history while meeting new neighbors, PotP residents: Bassim Al-Shaker, Brian Boner, David Dauncey, Judith Dauncey, Peter Deise, Erik Karvonen, Christina Ramirez, and Rick Naimark,
A total of five purchases were made for the collection; two additional works were purchased by residents. In homage to this program's inception, the original theme "In Residence" is now being carried forward as the adopted program title.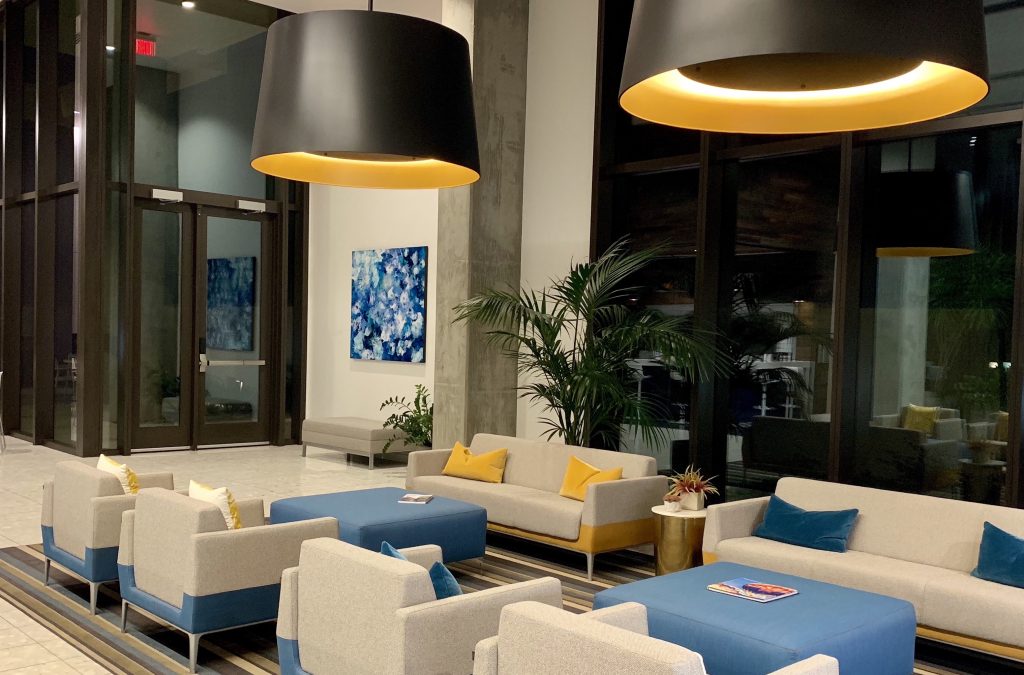 Current Call for Artists

The art selected for exhibition is available for purchase for the Portland on the Park Collection as well as by the residents and their guests.
This call is for the next opening and artist reception on August 29. The selected artists will be asked to participate in an opening reception on August 29, from 6 to 8 p.m.
A variety of artworks are welcome for submission, including: oil, watercolor, acrylic, graphite, charcoal, pastels, photography, ceramics (wall-hanging ceramics only), printmaking, textile, and mixed media.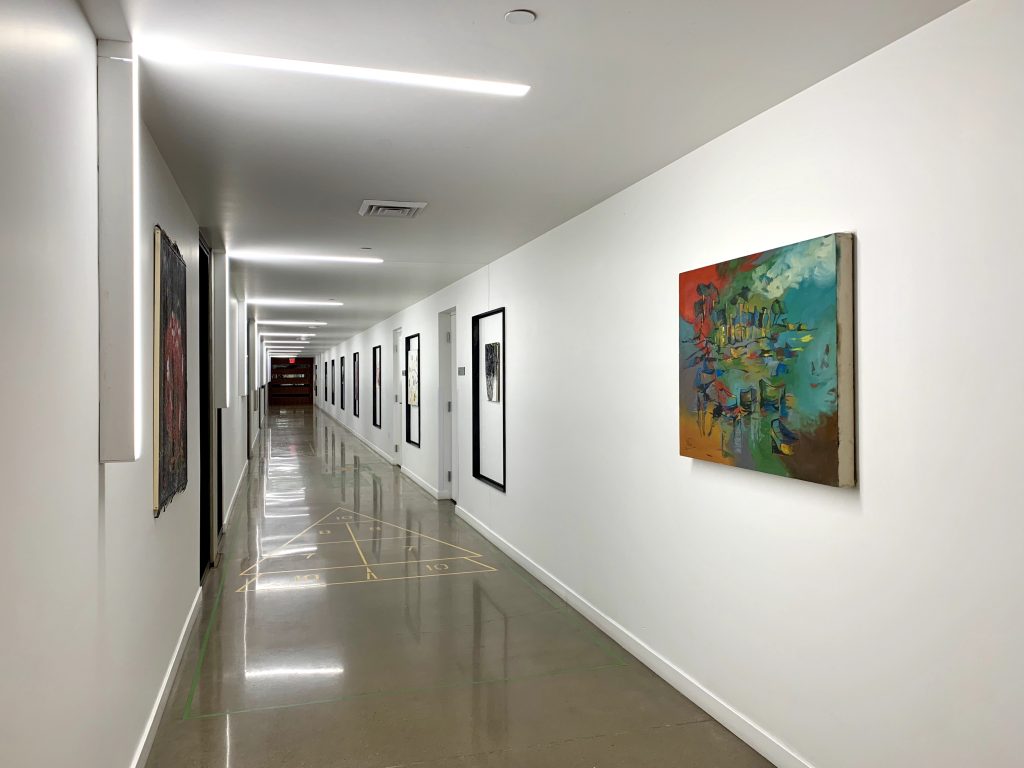 Criteria
This is a call for existing work. More than one artwork from a submitting artist may be selected.
PotP residents have been surveyed and preferences range from positive to thought-provoking, friendly to edgy, and from representational to abstract works. The goal of the selection committee is to curate an exhibition that will strike this balance.
Artworks will be chosen to fit architectural niches, each with an inset measuring 40"w x 57 3/4"h. Artwork must be sized appropriately for the space and be delivered framed or properly finished, ready to hang.