RELEASE: Call for Artists
Baron Properties Direct Purchase of 2-D Artwork
Submission Deadline: July 22, 2016
Artlink Inc. invites Arizona artists to submit 2-D artworks for consideration of purchase by Baron Properties, the multifamily housing developer of the iluminate and Linear apartment communities in the Roosevelt Row arts district of downtown Phoenix. The deadline to submit is July 22, 2016.
This is a direct purchase by Baron Properties, and selected artworks will be acquired and installed by September 1, 2016.
SUBMISSION DETAILS
A variety of artworks are welcome for submission, including: oil, watercolor, acrylic, graphite, charcoal, pastels, photography, ceramics (wall-hanging ceramics only), printmaking, textile, and mixed media. Artists who specialize in murals and mosaics are also invited to submit.
The online submission deadline is July 22, by midnight.
By submitting artwork for consideration, the artist agrees to the following that all submitted artworks can be delivered by artist in excellent condition to Baron Properties representatives for installation by a date to be identified (before September 1, 2016).
Artists must either be residents of Arizona or regularly show in Arizona and the Phoenix Metro Area, either via gallery representation or other monthly artist exhibitions.
REVIEW ALL SUBMISSION DETAILS HERE
How to enter via Submittable.com:
Artlink Articipants may enter free of charge. Articipants click here to submit.
Artists who aren't registered as Articipants will pay a submission fee. Non-Articipants click here to submit.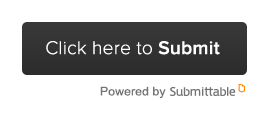 Want to be an official Artlink Articipant and submit to future calls free of charge? Click here for more info and to sign up.
Email with any questions to submissions@artlinkphoenix.org Please reference "Direct Purchase" in your email subject line when submitting questions.
FAQ
Why is there a fee to submit?
The fees helps to support the administration of all Artlink efforts in supporting local artists. This includes a variety of year-round opportunities to promote, exhibit and sell your work. And as we grow, we will continue to look for more opportunities.
How can the fee be waived?
There is NO FEE for artists who have signed up to be an Artlink Articipant. If you are not yet signed up as an Articipant, click here to sign up now. The current prorated Articipant fee is $30. As an Articipant, your submission fees will be waived for all calla through January 31, 2017, so there is a benefit to signing up now.
Does the application fee go to Baron Properties or to Artlink?
All non-Articipant application fees go to Artlink. Baron Properties does not receive any payment. Their interest is in supporting the local art scene by purchasing art through this call to artists.
Can I submit to multiple calls promoted by Artlink?
Yes. Once you've set up your artist profile on Submittable.com, you can easily submit for this collection call, the 18th Annual Juried Exhibition, and future calls.
Can I submit the same art to multiple calls?
You can, but we encourage you to submit a variety of works and to pay close attention to deadlines, purchase dates, etc. so that the submitted works remain eligible for selection.
What is the overall budget for the Baron Properties Direct Purchase project?
The budget is somewhat flexible at this time, so we would encourage you to submit a range of works. Baron is purchasing multiple pieces for a variety of locations in their two properties.
What style of work is Baron Properties looking for?
Baron is looking for a variety of contemporary works for public spaces throughout their two properties.  No overt nudity, no lewd or offensive works will be accepted. Keep In mind these will be in public spaces.
How do I decide what works to submit?
We suggest you submit three of your best works which reflect your interests as an artist. Think of this as a small portfolio submission to let the viewers know what your style is. Baron might also want to commission pieces from some artists; they may like your work overall but will want to ask about a different scale or color palette.
Are wall hanging 3D pieces acceptable?
Yes, a variety of artworks are welcome for submission, but 3D must be wall hanging works only (ceramics, textile, mixed media, mosaic).
They MUST be ready to hang; no saw tooth hangers.
Works must be professionally prepared for hanging in public spaces
The work must also be contained (close to the wall); nothing jutting out to a degree which might harm someone walking by.
If an Articipant is a group, are all members of the group allowed to submit free of charge?
No. If members want to submit one piece as a group they could, but individual artists – who benefit from the exposure and the potential sale of/prize for an individual piece – need to pay a separate submission fee.
Can a NFS (not for sale) piece be submitted for the the Baron Direct Purchase project?
We would suggest NOT submitting a NFS piece as part of your portfolio of three images for the Direct Purchase Project- Baron is looking to purchase works immediately for their properties so it will be beneficial for you and them that all of your submissions be available for purchase.
Will sales tax be included in the purchase?
The purchase transaction will be handled directly between Baron Properties and Artist. Sales tax should be addressed between the two parties. Artlink will not be included in the purchase/exchange process.
Will a commission be taken by any party?
No commission will be taken by Artlink. This is a direct purchase between Baron Properties and Artist.
About Artlink Inc.
Artlink Inc. is a 501(c)(3) nonprofit organization dedicated to linking artists, business and the public to better understand, appreciate and support a thriving arts community in downtown Phoenix. Artlink supports a variety of community-based art events, including complimentary Trolley Tours during the monthly First Friday Art Walk, one of the nation's largest self-guided art walks; a pop-up gallery program; and the annual Art Detour, Juried Exhibition, and Art d'Core Gala. Artlink is supported by City of Phoenix Office of Arts and Culture, Downtown Phoenix Inc., Arizona Commission on the Arts, Phoenix Art Museum, The Arizona Republic, Dunn Transportation, The Torosian Foundation, David Wright House, BJ Communications, Heard Museum, Phoenix Convention Center, Valley Metro, Downtown Voices Coalition, Invexi Web Development, Urban Affair, Roosevelt Row CDC, and Historic Grand Avenue. For more information, visit artlinkphoenix.org or connect socially on Facebook, Twitter and Instagram.
About Baron Properties
Baron Properties specializes in multifamily housing, with corporate headquarters located in Colorado, and a regional office based in Arizona. Driven by professionalism, extensive property knowledge, and operational expertise, we provide an elevated experience of extraordinary service. Their Phoenix developments, the iluminate and Linear apartment communities, located at 290 and 295 E. Roosevelt St. respectively, will bring 215 new apartment homes to Phoenix's Roosevelt Row Arts District. The properties are scheduled to open in Fall 2016. Visit baronproperties.com for more information.