Call for Artists: 18th Annual Juried Exhibition
RELEASE: Call for Artists Artlink's 18th Annual Juried Exhibition
Heard Museum to Host
'Baron Prize' to be given as Top Award
Artlink Inc. is now accepting entries for its 18th Annual Juried Exhibition, featuring the works of professional artists residing in the state of Arizona. The exhibition will take place at the world-renowned Heard Museum on Thursday, September 15, 2016, from 6 to 9 p.m. The deadline for submissions is August 3, 2016.
Submitted artwork will be reviewed by a panel of prominent members of the Phoenix arts community: Nancy Hill, owner of Chartreuse gallery, artist Fred Tieken, and Ann Marshall, Ph.D., the Heard Museum's director of curation and education.
The Heard Museum, located at 2301 N. Central Ave. in midtown Phoenix's Central Arts District, is hosting the Juried Exhibition for the first time.
Three winners of the 2016 Exhibition will receive cash awards.
For the first time, the top award will be an acquisition prize, funded by Baron Properties.
The "Baron Prize" of $5,000 will be given to a jury-selected artist for an original 2-D work. The winning artwork will become part of Baron Properties' permanent collection, and will be installed in a prominent position in the iluminate residential apartment community, located at 290 E. Roosevelt St., in the Roosevelt Row Arts District.
The first runner-up will receive $2,000. Artworks in all media are eligible for this award.
The second runner-up will receive $750. Artworks in all media are eligible for this award.
All selected artists will be eligible for awards.
"We are excited to bring the Juried Exhibition to the Heard Museum and to partner with Baron Properties on an award that represents a significant purchase of local art," said Catrina Kahler, Artlink board president. "The venue and the prize, as awarded by our esteemed jury panel, further establish the exhibition as an essential showcase of Phoenix's artist community."
CLICK HERE TO REVIEW SUBMISSION DETAILS
A variety of artworks are welcome for submission, including: oil, watercolor, acrylic, graphite, charcoal, pastels, photography, ceramics, printmaking, textile, mixed media, new genre, performance, video, and sculpture/three dimensional pieces.
NOTE: The Baron Prize will be awarded to a 2D work. Other media (new genre, performance, video, 3D/sculpture) is encouraged and will be eligible for the additional awards.
The online submission deadline is August 3, by midnight.
How to enter via Submittable.com:
Artlink Articipants may enter free of charge. Articipants click here to submit.
Artists who aren't registered as Articipants will pay a submission fee. Non-Articipants click here to submit.
Artists who have exhibited in the past are permitted to submit but may not submit a piece that was in any previous Artlink Juried Exhibition.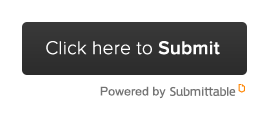 Want to be an official Artlink Articipant and submit to future calls free of charge? Click here for more info and to sign up.
Email with any questions to submissions@artlinkphoenix.org Please reference "Juried Exhibition" in your email subject line when submitting questions.
FAQ
Why is there a fee to submit?
The fees helps to support the administration of all Artlink efforts in supporting local artists. This includes a variety of year-round opportunities to promote, exhibit and sell your work. And as we grow, we will continue to look for more opportunities.
How can the fee be waived?
There is NO FEE for artists who have signed up to be an Artlink Articipant. If you are not yet signed up as an Articipant, click here to sign up now. The current prorated Articipant fee is $30 (the same as ONE submission fee!). As an Articipant, your submission fees will be waived for ALL calla through January 31, 2017, so there is a benefit to signing up now.
Can I submit to multiple calls promoted by Artlink?
Yes. Once you've set up your artist profile on Submittable.com, you can easily submit for this and other calls.
Can I submit the same art to multiple calls?
You can, but we encourage you to submit a variety of works and to pay close attention to deadlines, purchase dates, etc. so that the submitted works remain eligible for selection.
Is there an age minimum to submit to the Juried Exhibition?
Yes, you must be at least 18 years of age to submit.
Could I win multiple prizes?
No, only one artist will be selected to receive each of the top three prizes. However, multiple pieces from one artist can be selected for the exhibition.
If I live outside of Phoenix or only spend some time in Arizona can I submit?
You are welcome to apply even if you live outside of Phoenix or split your time between Arizona and elsewhere. As long as you can assure that you will be available to drop off your work on Thursday, September 15, between 10 a.m. and 12 p.m. for installation and also attend the night of the exhibition between 6 pm and 9pm at The Heard.
How do I prove I am an Artlink Articipant in my application?
The Artlink team will check our Articipant list on file to verify we have you in our records.
What is a Professional Artist?
We are keeping this term self-defined. We are not expecting that all artists who submit to be working full-time as artists. We expect each submitting artist to have a portfolio of work that they can pull three stand-out pieces from.
How many artists will you be showing in the exhibition?
Artlink will be exhibiting the number of artists selected by the Juried Panel will be exhibited in the Juried Exhibition. This number will be dependent on quality of the submissions, sizes of the pieces, and gallery space.
How old is the work you are willing to accept?
We would prefer that all artwork submitted be new or from the last 5 years at the oldest.
What type of video can I submit?
All videos should be suitable for a wide audience and have no strong language, illegal activity, or overt nudity. Please send links on YouTube or Vimeo or submit the videos in .mov, .avi, or .mpg formats.
If I've submitted to past Juried Exhibitions can I submit again?
Definitely! We would like to see new work, so please submit pieces that are different from what you've submitted in the past.
How will my work be evaluated?
The criteria is up to the Juried Panel in determining high-quality pieces that will hang together in an exhibition. There is not a theme or prompt for the Juried Exhibition. All work submitted is expected to be pre-existing.
About Artlink Inc.
Artlink Inc. is a 501(c)(3) nonprofit organization dedicated to linking artists, business and the public to better understand, appreciate and support a thriving arts community in downtown Phoenix. Artlink supports a variety of community-based art events, including complimentary Trolley Tours during the monthly First Friday Art Walk, one of the nation's largest self-guided art walks; a pop-up gallery program; and the annual Art Detour, Juried Exhibition, and Art d'Core Gala. Artlink is supported by City of Phoenix Office of Arts and Culture, Downtown Phoenix Inc., Arizona Commission on the Arts, Phoenix Art Museum, The Arizona Republic, Dunn Transportation, The Torosian Foundation, David Wright House, BJ Communications, Heard Museum, Phoenix Convention Center, Valley Metro, Downtown Voices Coalition, Invexi Web Development, Urban Affair, Roosevelt Row CDC, and Historic Grand Avenue. For more information, visit artlinkphoenix.org or connect socially on Facebook, Twitter and Instagram.
About the Heard
Since 1929, the Heard Museum, a private non-profit organization, has enchanted visitors from around the world with the art, culture and history of American Indians, with an emphasis on tribes of the Southwest. With more than 40,000 fine artworks and cultural artifacts in its permanent collection, several long-term and changing exhibit galleries, an education center, an award-winning Shop, the Books & More boutique bookstore, Coffee Cantina and Courtyard Café, the Heard Museum is a place of learning, discovery and unforgettable experiences. Visit Heard.org.
About Baron Properties
Baron Properties specializes in multifamily housing, with corporate headquarters located in Colorado, and a regional office based in Arizona. Driven by professionalism, extensive property knowledge, and operational expertise, we provide an elevated experience of extraordinary service. Their Phoenix developments, the iluminate and Linear apartment communities, located at 290 and 295 E. Roosevelt St. respectively, will bring 215 new apartment homes to Phoenix's Roosevelt Row Arts District. The properties are scheduled to open in Fall 2016. Visit baronproperties.com for more information.