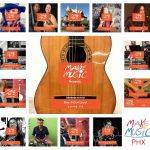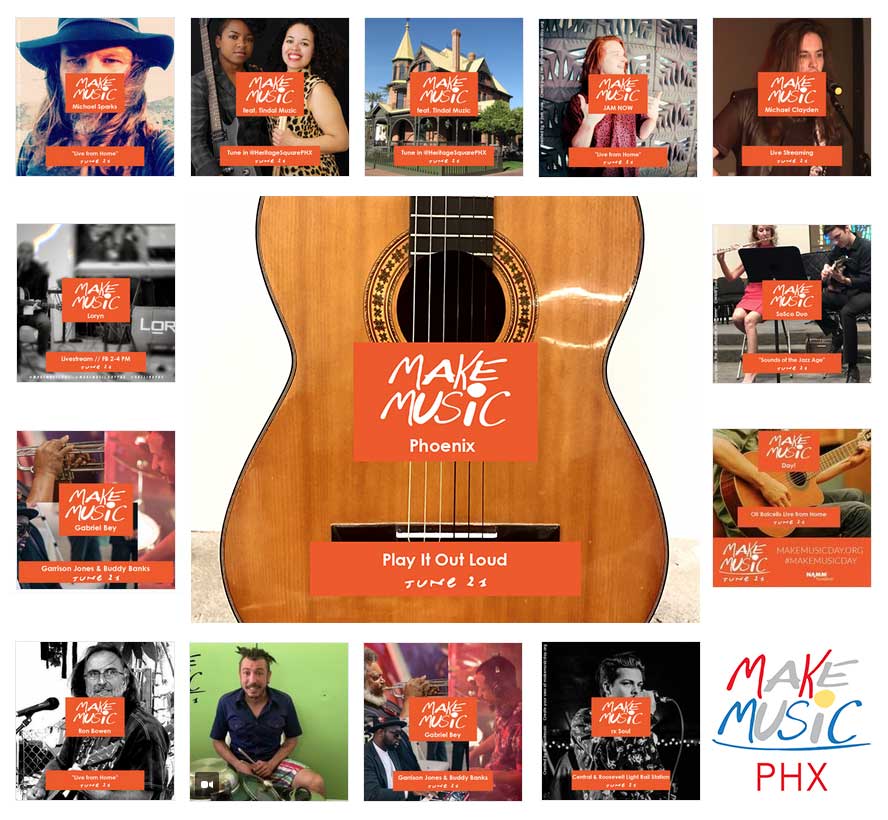 Make Music Day is a free celebration of music around the world – and in PHX! – on June 21.
This isn't your typical music festival! Make Music is open to anyone who wants to participate. Every kind of musician — young and old, amateur and professional, of every musical genre — is invited perform in celebration of our collective love of music!
More than 1,000 cities in 120 countries will take part in Make Music Day 2020, further demonstrating the power of music to unite and uplift people, spread joy and build community amid this challenging and unprecedented time.

Together with our partner Valley Metro, Artlink is excited to feature local musicians along the Artsline and beyond!
Make Music PHX will take place on the Artlink social media channels with a variety of genres and styles of making music.
Follow #makemusicdayPHX  to see and participate with an amazing array of local music talent.
June 21 | The Schedule
Featured performances include: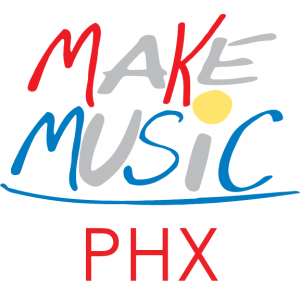 7:00 a.m. – 9:00 a.m.
Live @ Valley Metro Light Rail Stop Roosevelt & Central
Jazz Trio featuring: Gabriel Bey (trumpet), Garrison Jones (keyboard) and Buddy Banks (drums)
Soloist: rx Soul
9:00 a.m. – 9:15 a.m.
Recorded performance
Priscilla Rose Band
10:00 a.m. – 10:30 a.m.
Recorded @ Heritage Square
Tindal Muzic
10:30 a.m. – 11:00 a.m.
Live from Home
JAM Now
11:30 a.m. – 12:00 p.m.
Live from Home
Mike Sparks
12:15 p.m. – 12:45 p.m.
Recorded performance
SoSco Flute & Guitar Duo
1:00 p.m. – 1:40 p.m.
Live streaming a Junk Jam! Grab your Pots and Pans!
Henri Benard
2:00 p.m., 3:00 p.m. & 4:00 p.m.
Recorded Songs from the studio
Lorin Drexler
2:10 p.m.
Live Cross Promotion
Cultural Coalition Az
2:20 p.m. – 2:50 p.m.
Live @ Park Central
Michael Clayden
3:20 p.m. – 3:50 p.m.
Live from Home
DJSpeakerbox 
5:00 p.m. – 5:30 p.m.
Live from Home
Ron Bowen
5:30 p.m. – 6:00 p.m.
Recorded performance
Oliverio Balcells
6:00 p.m. – 6:30 p.m.
Live from Home
Michael Brandon Vela & Erica Erskine
6:30 p.m. – 7:00 p.m.
Surprise performance
Don Harrington
7:00 p.m. – 7:30 p.m.
Recorded performance
Jennifer Buljan
Schedule subject to change. Join us online for any additional surprises!

This Sunday, June 21, Phoenix artist Antoinette Cauley will be participating in a national initiative for #MakeMusicDay called This American Song! Fifty songwriters have each been paired with a person from one of the fifty states to write a song inspired by their personal story. Afterwards, videos of all fifty songs will be available at makemusicday.org @makemusicday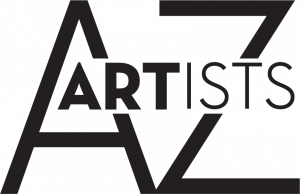 Did you know that you can get to know over 700 visual and performing Arizona artists from the comfort of your own phone or desktop? Visit ArtistsAZ.com and see what the artists are up to in their studios on the Artist Activity page.
---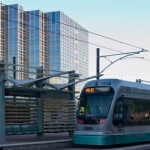 Artlink Announces Artist Selections for
Reinvent PHX Wayfinding Project:
Lucretia Torva, Jeff Jones, and Robert Jackson
PHOENIX – Artlink Inc. is pleased to announce the selection of three Arizona artists for a Reinvent PHX wayfinding project involving three Valley Metro light rail stations:
Lucretia Torva was chosen as the artist for the McDowell and Central Ave. station (Midtown);
Jeff Jones was chosen for the Roosevelt St. and Central Ave. station (Roosevelt/Evans Churchill);
Robert Jackson was chosen for the 12th Street and Jefferson (Eastlake/Garfield).
Through the Reinvent PHX grant, in partnership with the City of Phoenix, Artlink collaborated with Valley Metro in identifying three light rail stations for the display of artwork that will depict adjacent neighborhood's critical cultural experiences.
A panel of stakeholders from each community met on Friday, July 25, at Phoenix Art Museum to review 28 Arizona artist portfolios that were submitted for the RFQ. Each group chose the artist that they felt would best capture the spirit and energy of their neighborhoods. Panelists included Jennifer Boucek, Dorina Bustamante, Ide Flores, Calvin Goode, Art Mobley, Kim Moody, Diane Miller and Tel Tucker.
The stakeholders will meet with the artists over the next week to begin the process. Concepts will be approved in mid-August, and finished pieces of art will be completed by early September. The finished pieces will be digitally reproduced as 94"H X 106"W mesh banners that will be affixed to the station platforms. In addition to the platform banners, the final images will be reproduced as posters and distributed to cultural organizations and businesses in the neighborhoods surrounding each station. All three stations are scheduled to have banners installed by the end of September.
About Reinvent PHX
Reinvent PHX is a collaborative partnership between the City of Phoenix, the U.S. Department of Housing and Urban Development, Arizona State University, St. Luke's Health Initiatives and numerous other organizations committed to developing walkable, opportunity-rich communities connected to light rail. Reinvent PHX will create action plans for districts along the light rail system. The plans will establish a community-based vision for the future and identify investment strategies to improve the quality of life for all residents. This process will establish a new, transit-oriented model for urban planning and development along the city's light rail system. For more visit http://reinventphx.org.
About Artlink Inc.
Artlink, Inc. is a 501(c)(3) nonprofit organization dedicated to linking artists, business and the public to better understand, appreciate and support a thriving arts community in downtown Phoenix. Artlink supports a variety of community-based art events including the First Fridays Art Walk, the country's largest self-guided gallery tour; guided Downtown Phoenix Art Tours; an annual Juried Exhibition; a year-round Pop Up Gallery Program, and the annual Art Detour self-guided tour, featuring open studios, pop-up galleries, family-friendly art experiences and more. Artlink is supported by Downtown Phoenix, Inc., City of Phoenix Office of Arts and Culture, CityScape, APS,  Arizona Commission on the Arts, Phoenix Art Museum, The Arizona Republic, Phoenix Convention Center, Dunn Transportation, The Torosian Foundation, Valley Metro, 12 News, City of Phoenix Aviation Department, Support Sky Harbor Coalition, Gammage & Burnham, Attorneys at Law, Arizona Center, Downtown Voices Coalition, Downtown Phoenix Journal , Invexi Web Development, Simply Adam Mann, Roosevelt Row CDC, and the Grand Avenue Merchants Association. For more visit http://artlinkphoenix.org.
###
Media Contacts:
Jill Bernstein, jillbcreative@gmail.com, 602-358-9292
Catrina Kahler, catrina@artlinkphoenix.org 602-579-2988
Light rail photo by Jack London
---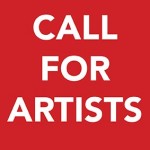 Artlink Seeks 2-D Work For Neighborhood Way-Finding Program
Submission Deadline: July 21, 2014
Through a Reinvent Phoenix grant from the City of Phoenix, Artlink will provide fabricated signage connecting three Valley Metro light rail stations to critical historic institutions, cultural organizations, emerging businesses and entrepreneurs in the surrounding neighborhoods. The three stations include: McDowell and Central Ave.; Roosevelt St. and Central Ave.; and 12th Street and Jefferson.
The signage will:
Incorporate the unique vision of each neighborhood as expressed through Reinvent Phoenix and Roosevelt Row community outreach workshops
Incorporate culturally rich aspects of each neighborhood
Create an engaging, accessible "welcome mat" for residents and visitors as they come off the light rail
A different artist will be selected for each station by community panels that will include neighborhood stakeholders along with representatives from Valley Metro, the City of Phoenix and Artlink. After being chosen, the artist(s) will meet with the community stakeholders to create the concept for the original piece for that station.
Project Specifications:
The finished product will include an original piece of art
A digital image of the work will be reproduced as 94″H X 106″W mesh banners affixed to the station platforms.
In addition to the platform banners, the final image will be reproduced as a poster and distributed to cultural organizations and businesses in the neighborhood surrounding the station.
The City of Phoenix and Artlink will retain the right to use the final image to promote the way-finding program in other outlets.
Project Award:
Winning artists will receive a $2000 stipend
Project Timeline/Important Dates
Deadline for RFQ submissions:  Monday, July 21, 2014 at midnight.
Panel selection meetings: Week of July 21
Winning artist(s) notified: Friday, July 28.
Artist(s) must meet with neighborhood stakeholders to discuss their vision as soon as possible after notification and will be required to meet again with the stakeholders to get concept approvals by: Monday, August 11.
Finished images delivered to Artlink: Monday, September 8.
Banners installed at stations: week of September 22
Posters distributed throughout neighborhoods: week of September 22
Opening/artist reception: TBD
The Artlink board reserves the right to change the project timeline.
Eligibility
Any artist currently living and working in Arizona.
The artist must be prepared to complete the project within the project timeframe.
How to Apply
Artists interested in this project must prepare and submit:
A resume or c.v. (Word doc)
An artist bio (Word doc)
Up to 10 images (pdf's or jpgs), with titles, dates of completion, materials used in the original work, and any other information deemed necessary.
Submission Deadline: Please submit all materials to info@artlinkphoenix.org by midnight, July 21.
---