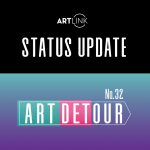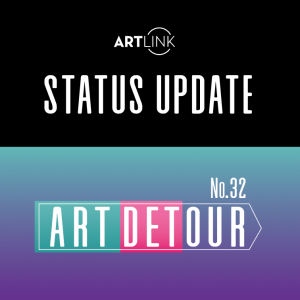 A New Way to Detour: Click and GIVE
To our fellow community members,
Thank you to all who have reached out with support during the universally challenging time. As an organization born from artists, we are "artist-strong" and we share this collective strength with you.
It wasn't so long ago we planned to celebrate you with tonight, with a toast from Mayor Kate Gallego and an exhibition by members of the Artlink Artist Council and their invited artists. This doesn't stop us from toasting you, our wonderful arts and culture community, for all that you do to make Phoenix a creative, arts-loving, cultural city!
CLICK | Detour Online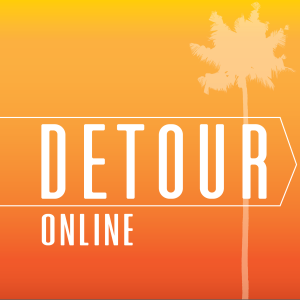 Art Detour is the Phoenix's original art walk event and over its 32 years it has evolved to include a variety of artists, arts organizations, arts venues and businesses who regularly support the arts community. These are Articipants for whose support throughout the year we are very grateful.
We can no longer invite you to find your art inspiration en masse, but we can certainly encourage you to Detour online. With a few clicks you will find new art, new experiences and new people!
Visit artdetour.com and see the many destinations who may not be opening their doors but are looking forward to welcoming you to the website and social channels.
Visit artistsaz.com to see hundreds of visual and performing artists from throughout Arizona. We often scroll through the Artist Activity page to read about artists preparing for an exhibition, working in their studio and more. It's a wonderful way to hear voices you might not otherwise hear.
GIVE | Detour Your Dollars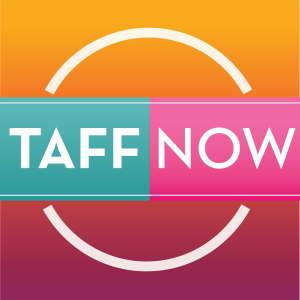 For every dollar you don't spend on art or other essentials, we ask you to consider donating to artists in need.
Artlink is working to quickly address these needs and the artists and businesses that we serve. As of March 19 we will be modifying our TAFF application guidelines to address the current needs of artists throughout the state of Arizona.
TAFF: Emergency Fund for Artists in AZ will provide up to $500 in assistance to artists experiencing a loss of income due to the Coronavirus outbreak.
Help AZ Artists in a time of need. Donate to TAFF NOW.
You can also text TAFFNOW to 855-202-2100 to get a link to donate.
TAFF is a program in partnership with the Artlink Artist Council, the exhibiting artists in the Art d'Core Exhibition. Consider the value of this exceptional showcase and give to keep art the core of our community.
Let this new Detour Begin!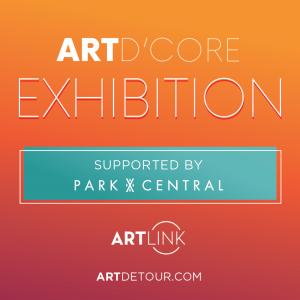 We want to thank our partners Arizona Arts Commission, Phoenix Office of Arts & Culture, Downtown Phoenix Inc. Park Central, Valley Metro, Reimagine Phoenix, Phoenix Sky Harbor International Airport, Arizona Center, Gould Evans + Canary and all of our partners for what would have been a fabulous week-long celebration.
I also want to take this opportunity to thank the Artlink's supportive Board of Directors and tremendous Artlink team, particularly Leslie Criger, Erik Karvonen and Grant Vetter, for so steadfastly continuing their work during this uncertain time. They have been in constant communication with Articipating artists and venues, helping them navigate updates or providing a kind word of encouragement.
We are most certainly in this together.
Sincerely,
Catrina Kahler
President/CEO
Artlink Inc.
P.S. Coming soon: the Art d'Core Exhibition will be online!

Your safety and well-being is, as always, the highest importance to all of us here at Artlink. In response to growing concerns surrounding coronavirus (COVID-19), Artlink is closely monitoring the recommendations of the U.S. Center for Disease Control and Prevention (CDC), Arizona Department of Health Services (ADHS), Maricopa County Department of Public Health (MCDPH), and the City of Phoenix. We are taking these public health recommendations seriously.

Safety recommendations from public health authorities include the following:
If you are sick, please stay home and away from others.
Avoid handshakes or hugs.
Avoid touching your eyes, nose, or mouth.
Avoid close contact with people who are sick.
Cover your coughs and sneezes. Hold a tissue over your mouth and nose when you cough or sneeze. Throw that tissue away and wash your hands.
Wash your hands often for at least 20 seconds and with soap and water.
If opportunity for hand washing is not available, use hand sanitizers.
Clean and disinfect frequently touched objects and surfaces.
To learn more about Coronavirus, including updates, prevention tips and frequently asked questions, go to the CDC website.
---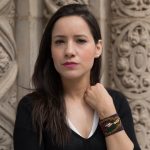 Calderón investigates her ancestral roots and personal migrant journey through performance art and sculptural installations which push the boundary of bookmaking, or the making of a libro. The edition páginas : pages is a series created by using constructs made during past VT : TV (Verbo Transitivo : Transitive Verb) performances.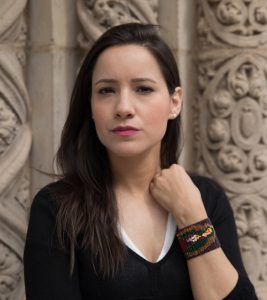 Artlink Inc., in partnership with the Artlink Artist Council (AAC), announces the art exhibition VT: TV produced by the third grant recipient of The Artist Forward Fund (TAFF), Diana Calderón. VT: TV will be a two-night exhibition and will open with an artist reception at 6 p.m. on February 6 in the first floor of The Stewart, at 800 N. Central Ave from 6 to 10 p.m. The exhibition will be open to the public from 6 to 9 p.m. on Thursday, and from 6 to 10 p.m. on Third Friday, Feb 21, 2020.
Diana Calderón's Verbo Transitivo : Transitive Verb is about exploring thoughts and allowing them to take form intuitively while focusing on being present. In these performances she allows both introspective insights and subconscious motivations to manifest as an object while using comfortable and familiar materials (ink, cloth, paper, thread, wood), to create uncomfortable pieces that articulate her deepest concerns. In this body of work, the process of creation was inspired from familiar construction methods and a unique array of materials that were inherited from the artist's father and grandmother.
In the work, Calderón breaks through the correct way to create a thing that normally has instructions. She pushes the boundary of bookmaking by creating abstracted pieces that are sewn onto cloth and paper. With pins and nails, Calderón makes distinctive adjustments to a variety of garments with the intention to fix a piece just as a seamstress would in the process of making custom made clothing, but which are also meant to serve as a metaphor for our desire to adjust the details of our life.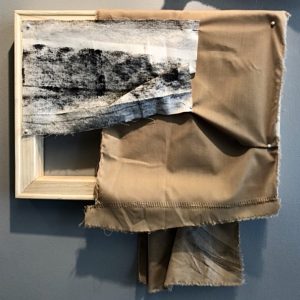 The project Verbo Transitivo : Transitive Verb was born in 2018 during the CALA Alliance artist residency GDL>>PHX, which is a Partnership between the ASU Art Museum and PAOS GDL. This body of work includes a performance art installation and art pieces created from wooden frames, linocut prints, ink, paper, cloth, thread, pins, and nails. Since its inception VT : TV has evolved into different editions, or variations, which include performance art. Performance art variation #4 will be performed during Calderón's solo exhibition entitled libro, or book.
In each VT:TV performance / art installation, Calderón uses unique pieces of furniture, adapted from a specific location or environment. Linoleum carvings are inked and hand printed on cloth and paper, and then sewn with a sewing machine to create book abstractions.
This exhibition of performance art will include a 1.5hr duration of variation 4 only:
Performance variation 1 – 2018 PAOS GDL, Casa Museo Jose Clemente Orozco
Performance variation 2  – 2018 Teotihuacán opening,  Phoenix Art Museum
Performance variation 3 – 2019 Artlink's 19th Juried Exhibition, Park Central
Performance variation 4 – 2020 Artlink's TAFF, The Stewart
About TAFF and the AAC
Formed in February of 2017, the AAC has identified key areas where the Council, which is comprised of professional artists, can provide support to emerging artists in the following areas: mentoring, exhibition planning, sharing connections/networking support, portfolio review and practical advice on how to move your career Forward as a practicing artist. For the third annual TAFF call, the AAC sought an artist who demonstrated outstanding potential in their art practice through risk-taking and pushing their work in dynamic ways, as well as a recipient who is at a critical juncture in their career when this support would make the greatest possible impact.
About Diana Calderón
Born in Chihuahua Mexico 1981, raised in the borderlands of El Paso, Texas & Ciudad Juárez, Calderón earned a Bachelor of Fine Art from Arizona State University in 2008. She studied bookmaking & printmaking in Cortona, Italy with the University of Georgia's Abroad Program & studied Printmaking at the University of Dallas in 2016.
Calderón exhibits her work nationally & internationally. She was the awardee of the 2018 GDL>>PHX Residencias Artísticas residency, which is a partnership between CALA Alliance, ASU Art Museum & PAOS Gdl, where she lived & worked in the Museo Taller José Clemente Orozco, the former home and studio of a famous muralist. Calderon has taught for 10 years as places like Las Artes de Maricopa, International Leadership of Texas, Mesa Art Center, and NFL Yet College Prep. She also teaches workshops nationally and internationally at places like PAOS GDL, Taller Imagen Rinoceronte CDMX, the Phoenix Art Museum, the ASU Art Museum, and Free Arts for Abused Children of AZ. Calderon is an alumni of the prestigious National Association of Latino Arts & Cultures (NALAC) 2015 Leadership Institute as well as being a member of one of five groups awarded the ACF Water Public Art Challenge, in partnership with the Huhugam Heritage Center, AZ Audubon and Medio Completo Artist collective.
In her artwork, Calderón investigates and documents her ancestral roots and journey as an immigrant. Calderón blends traditional and contemporary techniques such as relief printmaking, bookmaking and performance art, as she explores ideas about crossing barriers and borders both physically and spiritually, creating human connections, and referencing Mexican archaeological and architectural patterns and textures.
About Artlink Inc.
Artlink keeps the arts integral to the development of our city by connecting artists, business and community. Artlink supports a variety of community-based art events and initiatives, including complimentary shuttles during the monthly First Friday Art Walks, The Artist Forward Fund, Phoenix Urban Guide, and the annual Art Detour, Art d'Core Gala and Juried Exhibition. Formed as a 501(c)(3) nonprofit organization in 1989, Artlink is supported by Arizona Commission on the Arts, City of Phoenix Office of Arts and Culture, Downtown Phoenix Inc., Park Central, Valley Metro, Marriott International, True North Studio, Phoenix Convention Center, Reimagine Phoenix, and works in partnership with Roosevelt Row CDC, Phoenix Warehouse District, Central Arts District and Historic Grand Avenue.
---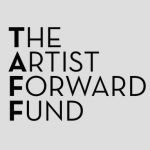 Artlink Inc. is now accepting applications from Arizona-based artists for the second run of its grant program: The Artist Forward Fund (TAFF). The deadline for applications is noon Saturday, June 16, 2018 Mountain Standard Time (MST).
The program, originally launched in 2017, is produced by Artlink in collaboration with a group of prominent professional artists who serve on the Artlink Artist Council (AAC).
Submitted grant applications will be reviewed by the AAC along with members of Artlink's Board of Directors.
The selected grant recipient will receive a $1,000 grant for completion of work and creating a fall (October or November) exhibition in the downtown Phoenix area. An exhibiton space will be facilitated by Artlink. Additionally, members of the AAC will provide mentorship to selected artist(s).
The artist recipient will be someone who demonstrates potential in their practice through risk-taking and pushing their work in dynamic ways. It will be someone who is at a critical juncture in their career when this support would be most impactful.
The winner will be announced during the Artlink Annual Meeting on Monday, June 25, 2018.
SUBMISSION DETAILS
The following media will be accepted for submission: oil, watercolor, acrylic, graphite, charcoal, pastels, photography, ceramics, printmaking, textile, mixed media, video, installation, and sculpture/three dimensional pieces. Additional criteria:
• Artist must be at least 18 years old.
• Artist must be based in Arizona and working and/or contributing to the Downtown Phoenix Art Scene.
• Artist must be an Articipant and listed in the artist directory. (Not an Articipant? Get details and register here.)
• Artist must submit a concept of an exhibition of their own work to show in a space during the Fall quarter (October/November)
• The full portfolio of work should be previously unexhibited (2 or 3 pieces can be pre-existing).
• Artist must be available to install their work in Downtown Phoenix before the time frame listed above.
• Artists who have been selected in past Artlink calls to artists are permitted to submit.
• A pair of artists is eligible to apply if they are creating work as a singular artist identity or if they have a singular vision or theme that will link their work in the exhibition.
The online submission deadline is noon Saturday, June 16, 2018 Mountain Standard Time (MST).
Artists must be registered as an Articipant with Artlink to submit for TAFF.
Artists registered as either All Access or Artist Studio Articipants may submit without a fee. Click here to submit.
Artists registered an A la Carte Articipant will pay a $15 submission fee. Click here to submit.
Email with any questions to submissions@artlinkphx.org. Please reference "TAFF Call" in your email subject line when submitting questions.
FAQ
Why is there a fee to submit?
The fees helps to support the administration of all Artlink efforts in supporting local artists. This includes a variety of year-round opportunities to promote, exhibit and sell your work. And as we grow, we will continue to look for more opportunities.
How can the fee be waived?
There is NO FEE for artists who have signed up to be an All Access or Artist Studio Articipant.  Click here to sign up now.
Can I submit to multiple calls promoted by Artlink?
Yes. Once you've set up your artist profile on Submittable.com, you can easily submit for this and other calls.
Can I submit the same art to multiple calls?
You can, but we encourage you to submit a variety of works and to pay close attention to deadlines, purchase dates, etc. so that the submitted works remain eligible for selection.
Is there an age minimum to apply?
Yes, you must be at least 18 years of age.
If I live outside of Phoenix or only spend some time in Arizona can I submit?
You are welcome to apply even if you live outside of Phoenix or split your time between Arizona and elsewhere. As long as you can assure that you will be available to drop off your work in Phoenix if you are selected to create an exhibition.
How do I prove I am an Artlink Articipant in my application?
The Artlink team will check our Articipant list on file to verify we have you in our records.
What if I am not an Artlink Articipant?                                                                                                               Register now, and within 24 hours you will be on the artist directory and ready to apply for TAFF.
How old is the work you are willing to accept?
We would prefer that all artwork submitted be new or from the last 3 years at the oldest.
If I am selected to create an exhibition when will it be?
Artlink intends to hold the TAFF exhibition in the Fall of this year (September- November 2018). We will schedule the final exhibition date based on discussions and calendars of both the artist and the venue providing the space.
What type of video can I submit?
All videos should be suitable for a wide audience and have no strong language, illegal activity, or overt nudity. Please send links on YouTube or Vimeo or submit the videos in .mov, .avi, or .mpg formats.
If I've been selected for past Artlink exhibitions or opportunities can I submit again?
Definitely! We would like to see new work, so please submit pieces that are different from what you've submitted in the past.
How will my work be evaluated?
The criteria is up to the Artlink Artist Council in determining which artist "demonstrates potential in their practice through risk-taking and pushing their work in dynamic ways."
ABOUT ARTLINK INC.
Artlink keeps the arts integral to the development of our city by connecting artists, business and community. Artlink supports a variety of community-based art events, including complimentary Trolley Tours during the monthly First Friday Art Walk, one of the nation's largest self-guided art walks; a pop-up gallery program; the Infusion arts initiative; and the annual Juried Exhibition, Art Detour, and Art d'Core Gala. Artlink is a 501(c)(3) nonprofit organization and is supported by City of Phoenix Office of Arts and Culture, Downtown Phoenix Inc., Arizona Commission on the Arts, Phoenix Art Museum, The Arizona Republic, Dunn Transportation, Roosevelt Row CDC, Warehouse District, Central Arts District and Historic Grand Avenue. Visit www.artlinkphx.org to sign up for the Artlink newsletter or connect socially on Facebook, Twitter and Instagram.
ABOUT ARTLINK ARTIST COUNCIL (AAC)
Joan Baron, Christine Cassano, Bill Dambrova, Peter Deise, Isaac Fortoul, Gabriel Fortoul, Annie Lopez, William LeGoullon, Ann Morton, Joe Ray, Patricia Sannit, Randy Slack, and Marilyn Szabo. These established professional artists have worked 10 years or more in exhibiting and/or producing exhibitions that shine a spotlight on Phoenix; represent the diverse cultural identity of our city; and have contributed significant time/energy to either Art Detour/Artlink and/or partner initiatives that strive to elevate the profile of Phoenix's creative community.
---