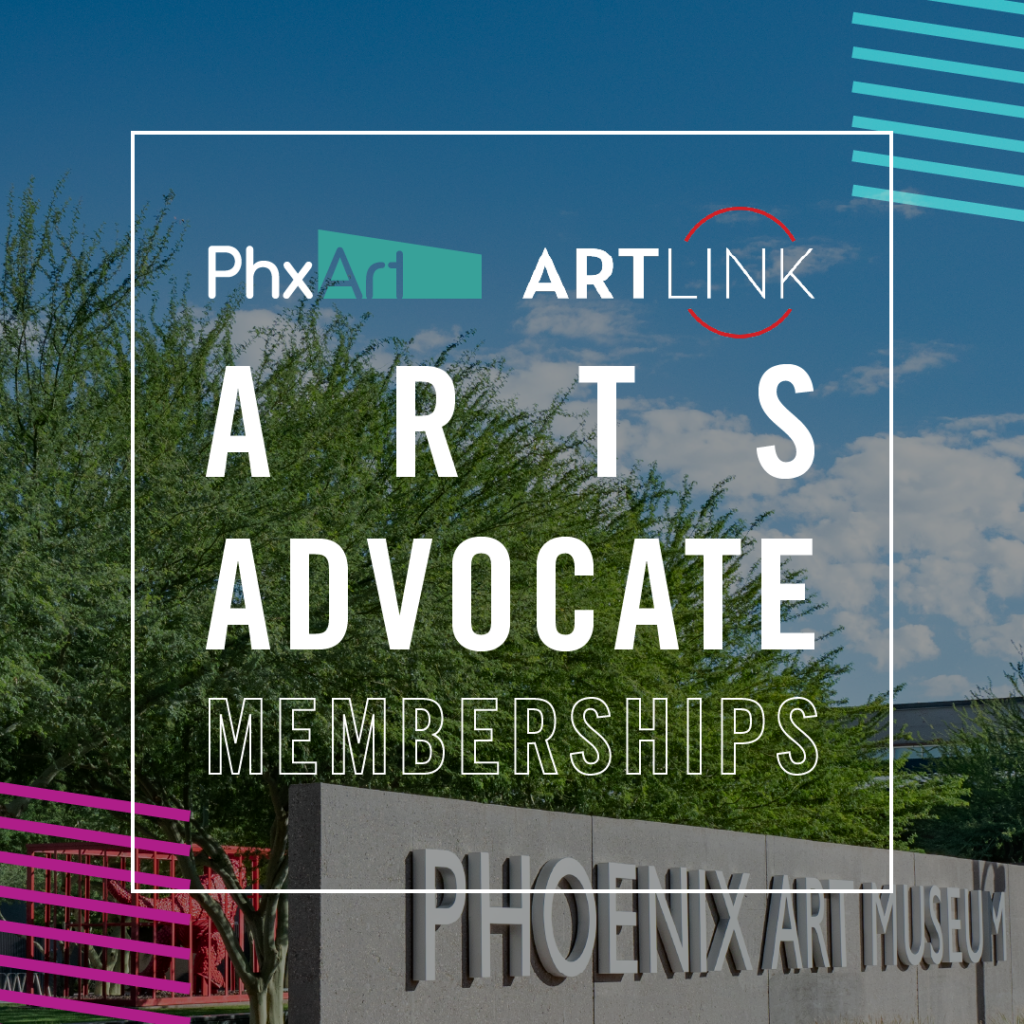 Phoenix Art Museum announced a new Arts Advocate Membership that provides a discounted rate on annual Member benefits for Arizona-based artists registered with Artlink Inc. and with a profile on Artinerary.com/ArtistsAZ.
"We are proud to launch this new Arts Advocate Membership, the first Membership level in our recent history that provides discounted annual admission and benefits to artists in our community," said Jeremy Mikolajczak, PhxArt's Sybil Harrington Director and CEO. "PhxArt and Artlink are united by our commitment to support dynamic and thriving artist communities across our state. By providing this option to Arizona artists, we hope to build bridges and connect individuals who utilize the Museum as a source of information and inspiration."
"We are thrilled to partner on a program that provides Arizona artists increased access to PhxArt," said Catrina Kahler, Artlink Inc. President and CEO. "Artlink is founded by artists and enthusiastically invites working artists of all mediums to register, create a directory profile, and receive this discount in recognition for their vital contribution to Arizona's community and economy."
An Arts Advocate Membership is $55 for one year and $99 for two years. Benefits include:
Free general admission for one adult
10% discount at The Museum Store
Free admission to gallery talks, tours, family programs, films, and Creative Saturdays
Discounted admission to Amplified, the Museum's art+music festival experience
Plus more…
SET UP YOUR PROFILE: You must have an artist profile on the ArtistsAZ directory (currently routed to artinerary.com/artistsaz) to qualify for an Arts Advocate Membership.
To get your Phx Art Membership, contact membership@phxart.org or 602.257.2124 for membership info and to purchase. Share your unique Artinerary.com URL with the Phoenix Art Museum for a faster turnaround on your membership. For questions about Artlink registration, contact info@artlinkphx.org.