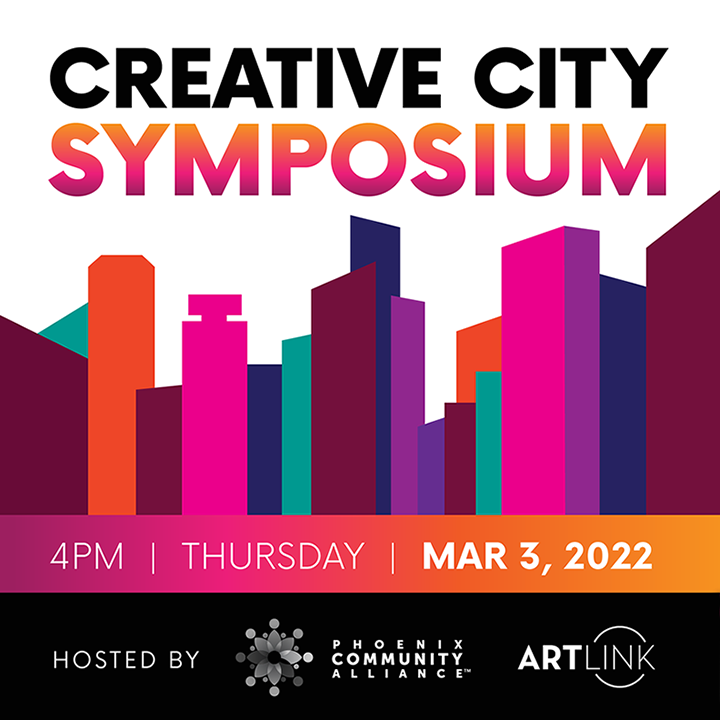 Phoenix Community Alliance and Artlink invite you to the 6th Annual Creative City Symposium on Wednesday, March 3, from 4:00 pm to 5:30 p.m. on Zoom!
What is the Creative City Symposium? It is a conversation organized by PCA's Arts, Culture & Public Life Committee, about the role creativity and the arts play in a well-functioning, healthy city!
Join us for this multi-faceted conversation about how PCA Members are Activating, Advocating, and Building the creative city we want, REGISTER for the event at ArtlinkPHX.org.