Call to Artists: New PHX Bike Racks
Local Artists Invited to Bridge Art, Infrastructure
Downtown Phoenix Inc., Artlink and City of Phoenix team up to launch urban art project that will net 50 new bike racks for city
UPDATE: Download the presentation from the Dec. 6 workshop and Q&A session here: P2M PHX Workshop Slides
In a creative city known for its art and up-and-coming bike culture, stylish and functional bike racks are both a natural fit, and a necessity.
Through a new urban arts initiative, at least 50 new locally designed bike racks will be added to our city's streets in spring 2018.
Downtown Phoenix Inc., in partnership with Artlink, the City of Phoenix's Street Transportation Department and Office of Arts and Culture, are inviting artists and designers of all practices to apply for Pedal to the Metal: Phoenix Bike Rack Project.
Four finalists will earn a stipend of $250 and two winning artists will be awarded $4,000 each.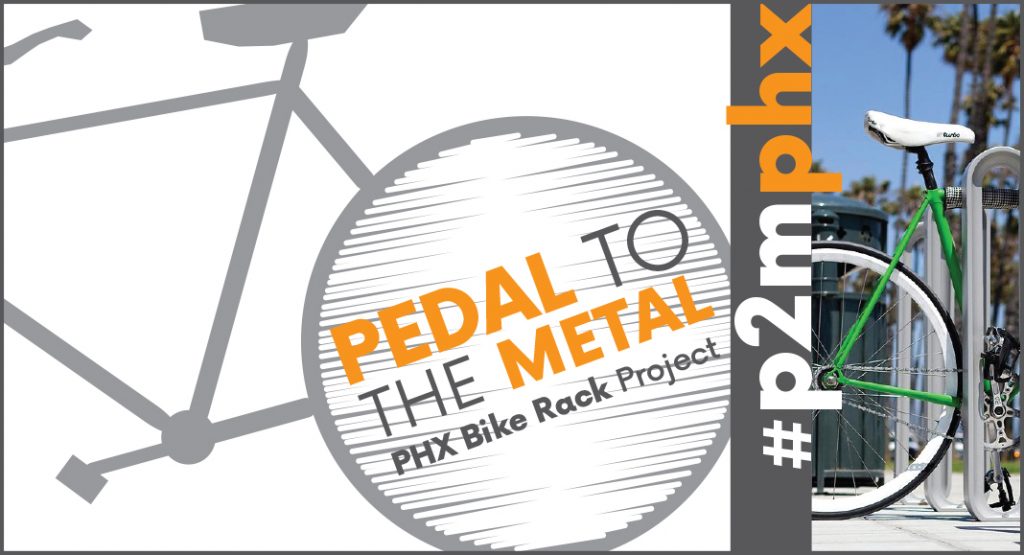 Finalists' designs will be on display during Art Detour 30, which takes place March 15-20, 2018. After the Art Detour exhibition, two finalists will move forward with fabrication, and get to see their creations brought to life as functional assets in downtown and throughout the city.
These eye-catching racks will be important amenities for Phoenix's growing bike culture and contribute aesthetic value to our community's streetscapes.
"This is an important initiative that will have a tangible impact on how our streets look and feel," said Downtown Phoenix Partnership Executive Director Dan Klocke. "The best streets are user-friendly, yes, but should also be interesting and representative of the neighborhoods in which they're located."
As a community-focused project, Pedal to the Metal strives to be highly inclusive. All artists, designers and creative individuals or teams–whether or not they specialize in industrial product design–are encouraged to apply. The project includes a workshop to help participants prepare their ideas for submission. The workshop will be held at Downtown Phoenix Inc. headquarters [1 E. Washington St. #230] on Wednesday, Dec. 6, from 6-7:30 p.m.
Deadline for submissions is Monday, Dec. 18.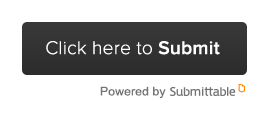 Download the presentation from the Dec. 6 workshop here: P2M PHX Workshop Slides
ABOUT DOWNTOWN PHOENIX INC:
Downtown Phoenix Inc. (DPI) is a community development group created in 2013 to advance the continued revitalization of Downtown Phoenix. A collaboration of business leaders, City of Phoenix staff and community leaders, DPI coordinates activities between the Downtown Phoenix Partnership, Phoenix Community Alliance and Downtown Phoenix Community Development Corporation.
ABOUT ARTLINK: 
Artlink keeps the arts integral to the development of our city by connecting artists, business and community. Artlink supports a variety of community-based art events and initiatives, including complimentary trolley tours during the monthly First Friday and Third Friday Art Walks; The Artist Forward Fund, Phoenix Urban Guide and the annual Art Detour, Art d'Core Gala and Juried Exhibition. Formed as a 501(c)(3) nonprofit organization in 1989, Artlink is supported by City of Phoenix Office of Arts and Culture, Downtown Phoenix Inc., Arizona Commission on the Arts, Phoenix Art Museum, Dunn Transportation, and works in partnership with Roosevelt Row CDC, Phoenix Warehouse District, Central Arts District and Historic Grand Avenue. Visit www.artlinkphx.org to sign up for the Artlink newsletter or connect socially on Facebook, Twitter and Instagram.
ABOUT PHOENIX OFFICE OF ARTS AND CULTURE:
The Phoenix Office of Arts and Culture, established by the Phoenix City Council in 1985, works to foster a sense of cultural identity, celebrate diversity and ensure an outstanding quality of community life. The Public Art Program was established in 1986 to improve the design of the city's buildings, spaces and infrastructure.  The Office is advised by a 22-member Phoenix Arts and Culture Commission.  For more information on the Office of Arts and Culture, visit phoenix.gov/arts or call 602-262-4637. Follow the Office on Facebook:  www.facebook.com/phxofficeofartsandculture and Twitter @phxarts_culture.