The Annual Event Returns as a Month Long Celebration of Arts & Culture
Artlink's annual Art Detour will be returning for its 34th year as a month long celebration of the arts and culture community. The event will run from March 1 to March 31, 2021, giving art patrons, collectors and art lovers a broader range of ways in which to engage with Arizona artists.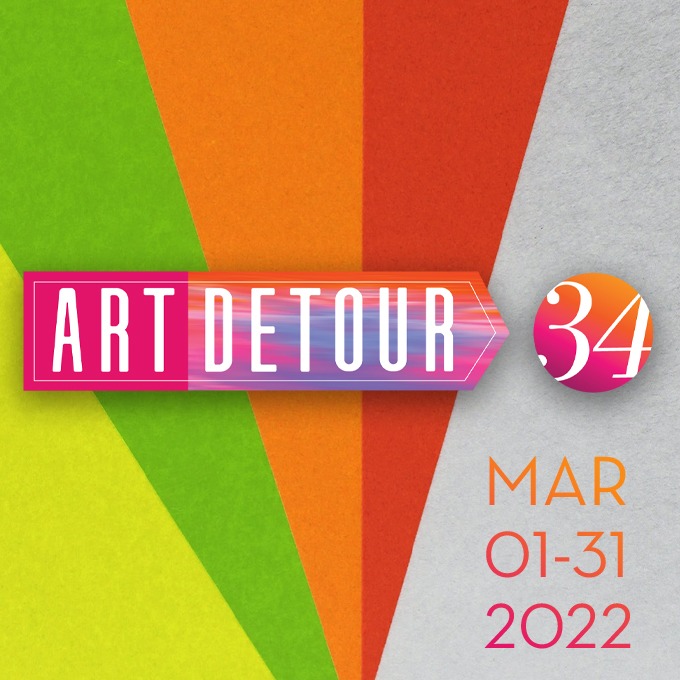 In light of the ongoing COVID-19 restrictions on events and gatherings, Artlink is expanding the duration and the geographical boundaries of this spring celebration of creativity in every artistic medium. The goal of Art Detour 34 is to increase opportunities for both in-person and online art experiences as the economy for our cultural creatives gets a much needed re-boot, still taking into account the need to maintain social distancing.
This newly expanded format will showcase the very best that Arizona artists have to offer both new and lifelong patrons of the arts. Highlights from Art Detour 34 will include the 9th Annual Art d'Core Gala (March 11, 2022), Governor's Arts Awards, Creative City Symposium, the ART+FORM project at Park Central, On Central Fashion + Art, IN FLUX public art installations, and many more special exhibitions and activities hosted by arts and culture destinations.
Visit artdetour.com for details for programming updates and how to get involved.