The awards were announced live from FOUND:RE Phoenix Hotel on Saturday, February 27, 2021.
The 21st Annual Juried Exhibition will run through June 13.
In front of a celebratory and socially distanced live audience at FOUND:RE Phoenix Hotel, three artists were announced as winners of the 21st Annual Artlink Juried Exhibition, with four additional artists receiving honorary mentions.
The top $5,000 award went to Jamilla Naji of Scottsdale for her painting "Rumspringa."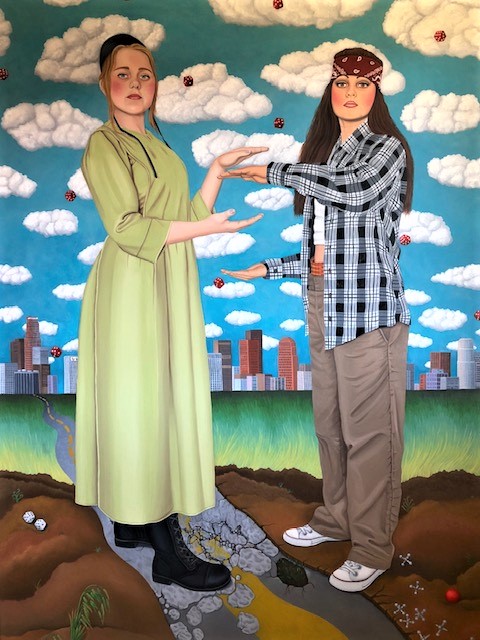 The first runner-up prize of $1,500 went to Lady Caress and Epik Dance Company for "We Be," a video project written by Lady Caress of Phoenix.
Second runner-up and a $750 prize went to Joel Coplin of Mesa for his painting "Mad Dance."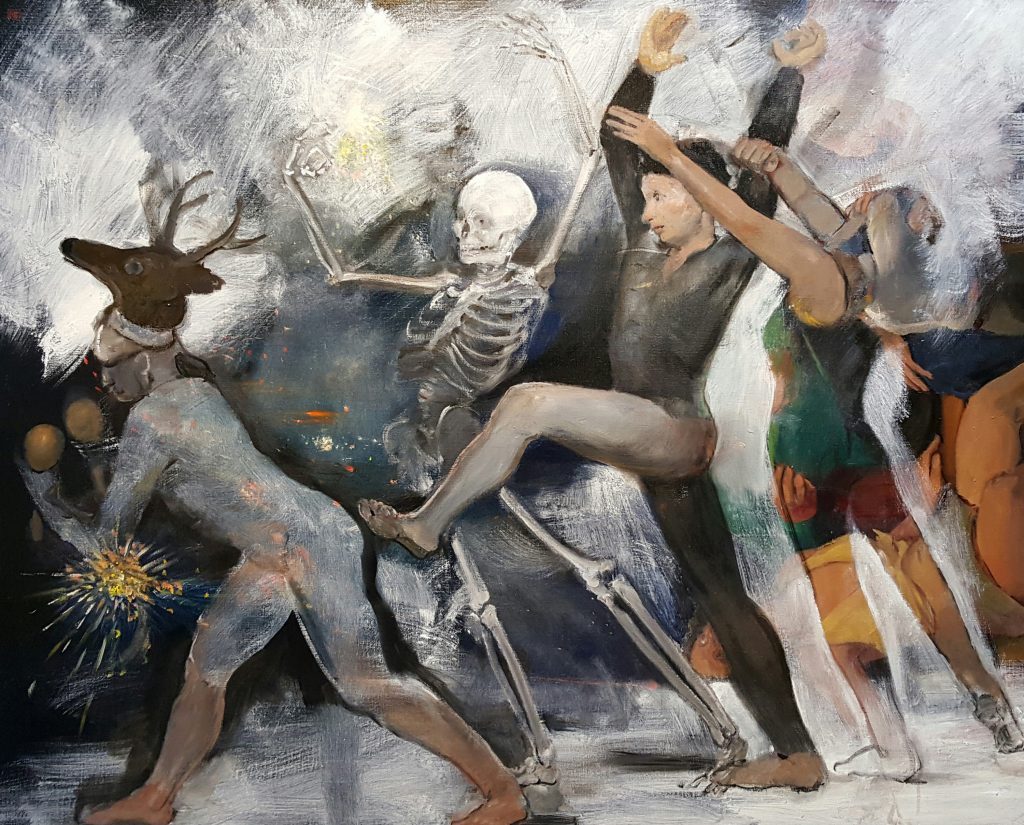 Four artists received Honorary Mentions: Brian Boner ("Guard Rail"), Bill Dambrova ("You Have A Great Body. May I Use It?"), Danielle Wood ("Corazon") and YBTheArtTrapper ("Hi, I'm Susie").
The Juried Exhibition features 85 works selected from over 725 submitted by more than 300 artists from throughout Arizona. This represented the highest number of submissions in the event's history to be reviewed a dedicated panel of jurors: Julie Akerly, Dancer/Choreographer and Co-Founder of nueBOX; Antoinette Cauley, Artist (Juried first prize winner in 2019); Tiffany Fairall, Chief Curator of Mesa Contemporary Arts Museum, Rafael Navarro, Artist; Mark Pomilio, Artist and Professor of Painting and Drawing at ASU.
View the Juried Exhibition catalog here.
Due to the response by artists this year, four additional group exhibitions have been added to the program line-up at FOUND:RE Contemporary art gallery. The artists in these "Contemporary Voices" exhibitions will be announced each month through June.
FOUND:RE Phoenix Hotel is located 1100 N. Central Ave. Phoenix AZ 85004. FOUND:RE is open to the public on a 24/7 basis, which allows for social distancing and gives art lovers the opportunity to see the exhibition at their leisure. The exhibition is presented as part of FOUND:RE Contemporary art program's regular schedule of rotating exhibitions as headed by curator Audrey Galat. The works will also be shown online at foundrecontemporary.com. The majority of works are available for purchase.
The exhibition catalog, designed by Clynt, will be available for sale and provided to those who schedule private tours of the exhibition. Details to be announced.
About Artlink Inc.: Artlink keeps the arts integral to our development by connecting artists, businesses, and the community. Founded as a 501(c)(3) nonprofit organization by artists in 1989, the Artlink name is a guiding principle for the organization as it supports the stakeholders of the arts and culture community, amplifying its collective strength. Visit artlinkphx.org to sign up for the Artlink newsletter or connect socially on Facebook, Twitter and Instagram.