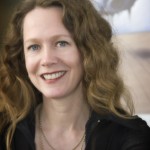 Phoenix, AZ (August 22, 2013) – Artlink, Inc. will conduct two ticketed, guided gallery tours on Saturday, September 21, and Saturday, November 16, from 1:00 pm – 4:00 pm.
These "Collectors Tours" will visit three galleries chosen by Dr. Sara Cochran, curator of modern and contemporary art for the Phoenix Art Museum and Gabriela Muñoz, her curatorial assistant from more than a dozen submissions. Tour participants gain intimate access to the galleries and have a chance to talk with the artists and curators one-on-one.
"The purpose of the Artlink Collectors Tours is to promote the range and quality of work being created and exhibited in downtown Phoenix, and to nurture opportunities for artists and galleries to connect with new buyers," said Catrina Kahler, Artlink Co-President. "It's a don't-miss opportunity to go behind the scenes with wildly talented downtown artists, gallerists and curators."
Dr. Cochran said, "I'm always happy to see the energy and diversity of the downtown scene. It's always good to see new work by artists I know and to see new work by artists I have not yet met."
On Saturday, September 21, the Artlink Collectors Tour will feature Gabriela Muñoz as the host and guide and will include visits to:
monOrchid Gallery – 78 Years in the Fast Lane a retrospective of work by painter Fred Tiekken and Fata Morgana, photographs by Sean Deckert focused on the intersection of urban landscape and human development.
Five 15 Arts  – a "fabricated plants" installation by Mary Shindell exploring the contemporary affinity people have with gardening and the unforgiving forces of nature.
Frontal Lobe Gallery – Sex: A Woman's Perspective, a group show of established local artists
In commenting on her participation in the selection process for the September tour, Muñoz said, "The most enjoyable part of the selection process…was getting to see the wonderful diversity of events and exhibitions planned by the different art spaces downtown in the coming months. I had known of the commitment of our artistic community in exhibiting in downtown Phoenix, but I was reminded of the quality and serious engagement of our local artists. This process was also a moment to reflect on all the hard work that so many professionals undertake every month, in the running of art galleries and creative spaces around town."
As encouragement to everyone to participate, Munoz concluded, "The arts community is only as strong as we choose to make it with our engagement—so please come on in, the water is warm."
What: Artlink Collectors Tour – September
When: Saturday, September 21, 1:00-4:00 pm
Where: Tour departs from the Phoenix Art Museum, 1625 N. Central Avenue
Cost: $35 per ticket; or two for $60, includes transportation to the galleries, refreshments, and an expert guide.
On Saturday, November 16, Dr. Sara Cochran will be host and guide for the tour, which will include:
Willo North – La Figura, a new body of work by painter Hugo Medina focused on the human figure.
Eye Lounge – Family Portraits: The Demography of Us, a group show by Eye Lounge artists using the framework of the family portrait.
R. Pela Contemporary Art – all new work by Janet de Berge Lange featuring large-scale quilt panels made from tin and other metals, then cut and placed in a "sewn" pattern that depicts women's struggles in the early 21st century.
Dr. Sara Cochran, curator of modern and contemporary art at the Phoenix Art Museum, chose the galleries featured in the November tour.  During her tenure at PAM, Dr. Cochran has organized a number of exhibitions including: Kehinde Wiley: Memling (2013); Ahmed Alsoudani: Redacted(2013); And the Land Grew Quiet: New Work by Matthew Moore (2012); Seeing is Believing: Rebecca Campbell and Angela Ellsworth (2011); Living for Art: Gifts from the Dorothy and Herbert Vogel Collection (2011) and Locals Only (2009) – an exhibition of Chicano and Latino artists working in the metro-Phoenix area. Previously, she lectured in contemporary art at Sotheby's Institute of Art in London and worked at the Solomon R. Guggenheim Museum in New York.
Cochran noted the diversity of work submitted by the galleries for consideration, "It's great to see the different type of spaces reaching out to new audience and building their networks. I fundamentally believe any art scene is an eco-system and it's all about keep the whole eco-system engaged and talking."
When asked what she would like to say to people discovering the downtown Phoenix art scene for the first time, she replied, "For what are you waiting? It's a nice big world with lots of exciting and interesting conversations of which you should be a part. Stand up for your community."
What: Artlink Collectors Tour – November
When: Saturday, November 16, 1:00-4:00 pm
Where: Tour departs from the Phoenix Art Museum, 1625 N. Central Avenue
Cost: $35 per ticket, or two for $60, includes transportation to the galleries, refreshments, and an expert guide.
About Artlink Artlink, Inc. is a 501(c)(3) nonprofit organization dedicated to linking artists, business and the public to better understand, appreciate and support a thriving arts community in downtown Phoenix. Artlink supports a variety of community-based art events happening throughout the year and also operates the A.E. England Gallery, which is committed to showcasing the talents of new and emerging local artists. Ongoing community projects include, support of the First Fridays Art Walk, the country's largest self-guided gallery tour; Artlink Collectors Tours, specially selected guided gallery tours; an annual Juried Exhibition; and the annual Art Detour self-guided tour, featuring open studios, pop-up galleries, family-friendly art experiences and more. Artlink's year-round activities are supported by Phoenix Art Museum, Dunn Transportation, Snell & Wilmer, Arizona Commission on the Arts, Phoenix Community Alliance, The Torosian Foundation, Downtown Voices Coalition, Grand Avenue Merchants Association, Roosevelt Row CDC, Phoenix Center for the Arts, 6th Avenue Gallery, Urban Affair and Invexi Web Development. For more information, visit artlinkphoenix.org.
# # #
Press Contacts:
Catrina Kahler, 602-579-2988, catrina@artlinkphoenix.org
Jill Bernstein, 602-358-9292, jillbcreative@gmail.com
---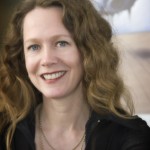 The Artlink Collectors Tour program brings established and emerging collectors into downtown Phoenix galleries and nurtures opportunities for artists and galleries to connect with new buyers. The tours promote the range and quality of work being created and shown in downtown, and help define Phoenix as a vibrant arts market.
DATES FOR FALL ARTLINK COLLECTORS TOURS:
PHOENIX ART MUSEUM GUEST CURATORS:
The galleries featured on the tours will be selected by guest curators from Phoenix Art Museum, Sara Cochran, Curator of Modern and Contemporary Art at the Phoenix Art Museum (pictured right), and Gabriela Munoz, Curatorial Assistant, Modern and Contemporary Art.
Ms. Munoz will guide the tour on September 21, and Ms. Cochran will guide the tour November 16.
HOW TO SUBMIT:
Submit electronically to: info@artlinkphoenix.org. If you have any questions, please call Artlink Board Member Robert Diehl, 602-503-2716.
1)  Fees. There is no fee to submit your September and November exhibit for consideration.
2)  Qualifications. You must be a paid-up gallery participant in Art Detour 25 (an Articipant) to qualify. (Didn't participate in Detour? Contact Artlink at info@artlinkphoenix.org to find out how you can become an Articipant.)
3)  Submission requirements:
Name, address, website of the gallery
Name, email and phone number of the person curating the exhibit
Name and dates of the exhibit
Name[s] and CVs of exhibit artist[s]
Curator narrative on purpose of exhibit
Digital imagery from the exhibit, or from the artists' corpus
Gallery owner, curator[s] and exhibit artist[s] will be responsive and available to the guide for answering questions, interviews, gallery and studio visits etc. during the selection process.
4)  Requirements for selected galleries:
Assist Artlink in promoting the tour
Gallery owner and curator[s] will be at the gallery during the tour
At least one of the exhibiting artists will be at the gallery during the tour
Provide liquid refreshments for tour members
DEADLINE FOR SUBMISSIONS: JUNE 29, 2013. 
(this deadline is for both the September AND the November tours)
Thank you for your support of the Artlink Collectors Tour program. If you have any additional questions, please contact Artlink Board Member Robert Diehl at 602-503-2716 or email info@artlinkphoenix.org..
About the Collectors Tours:
The Artlink Collectors Tours are bi-monthly, ticketed, guided tours. They will be scheduled on Saturday afternoons (1:00 p.m. – 4:00 p.m.) following Third Fridays, and they will be considered private showings, with the gallerist, the curator and the artist(s) present to talk about the work. Artlink will work with each guide and selected gallery to determine the timing of each stop on the tour (approximately 30 to 40 minutes per stop).
Each tour will feature a different Guest Guide chosen from among local art authorities, such as Valley museum directors, curators, senior docents or members, Arizona art critics, art faculty, and private or corporate art collectors.
Guides will select three or fewer exhibits for each tour based entirely on their own independent judgment with one exception: no gallery will be selected for consecutive tours.
---