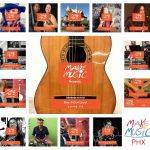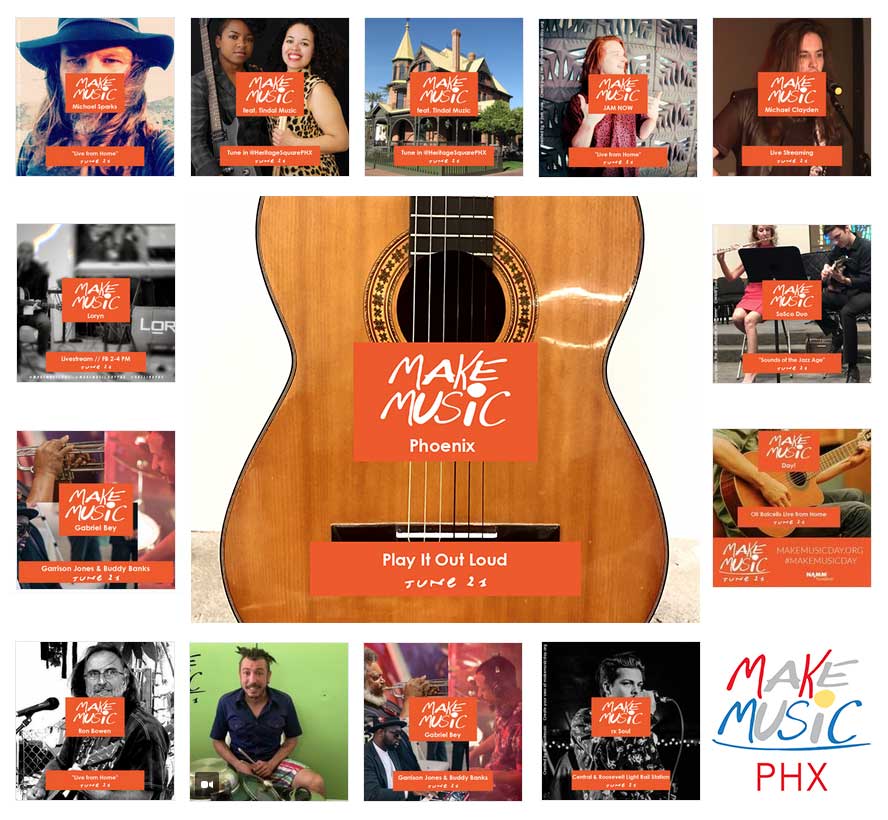 Make Music Day is a free celebration of music around the world – and in PHX! – on June 21.
This isn't your typical music festival! Make Music is open to anyone who wants to participate. Every kind of musician — young and old, amateur and professional, of every musical genre — is invited perform in celebration of our collective love of music!
More than 1,000 cities in 120 countries will take part in Make Music Day 2020, further demonstrating the power of music to unite and uplift people, spread joy and build community amid this challenging and unprecedented time.

Together with our partner Valley Metro, Artlink is excited to feature local musicians along the Artsline and beyond!
Make Music PHX will take place on the Artlink social media channels with a variety of genres and styles of making music.
Follow #makemusicdayPHX  to see and participate with an amazing array of local music talent.
June 21 | The Schedule
Featured performances include: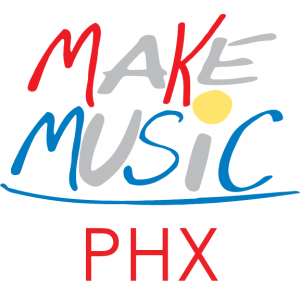 7:00 a.m. – 9:00 a.m.
Live @ Valley Metro Light Rail Stop Roosevelt & Central
Jazz Trio featuring: Gabriel Bey (trumpet), Garrison Jones (keyboard) and Buddy Banks (drums)
Soloist: rx Soul
9:00 a.m. – 9:15 a.m.
Recorded performance
Priscilla Rose Band
10:00 a.m. – 10:30 a.m.
Recorded @ Heritage Square
Tindal Muzic
10:30 a.m. – 11:00 a.m.
Live from Home
JAM Now
11:30 a.m. – 12:00 p.m.
Live from Home
Mike Sparks
12:15 p.m. – 12:45 p.m.
Recorded performance
SoSco Flute & Guitar Duo
1:00 p.m. – 1:40 p.m.
Live streaming a Junk Jam! Grab your Pots and Pans!
Henri Benard
2:00 p.m., 3:00 p.m. & 4:00 p.m.
Recorded Songs from the studio
Lorin Drexler
2:10 p.m.
Live Cross Promotion
Cultural Coalition Az
2:20 p.m. – 2:50 p.m.
Live @ Park Central
Michael Clayden
3:20 p.m. – 3:50 p.m.
Live from Home
DJSpeakerbox 
5:00 p.m. – 5:30 p.m.
Live from Home
Ron Bowen
5:30 p.m. – 6:00 p.m.
Recorded performance
Oliverio Balcells
6:00 p.m. – 6:30 p.m.
Live from Home
Michael Brandon Vela & Erica Erskine
6:30 p.m. – 7:00 p.m.
Surprise performance
Don Harrington
7:00 p.m. – 7:30 p.m.
Recorded performance
Jennifer Buljan
Schedule subject to change. Join us online for any additional surprises!

This Sunday, June 21, Phoenix artist Antoinette Cauley will be participating in a national initiative for #MakeMusicDay called This American Song! Fifty songwriters have each been paired with a person from one of the fifty states to write a song inspired by their personal story. Afterwards, videos of all fifty songs will be available at makemusicday.org @makemusicday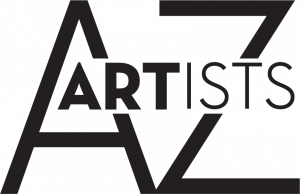 Did you know that you can get to know over 700 visual and performing Arizona artists from the comfort of your own phone or desktop? Visit ArtistsAZ.com and see what the artists are up to in their studios on the Artist Activity page.
---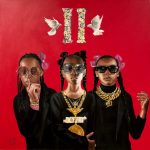 Exhibition to Remain Open at Park Central through February 21
For a painting titled "Excuse Me I Have On Too Much Jewelry," Antoinette Cauley of Phoenix received a $5,000 award as winner of the 19th Annual Artlink Juried Exhibition. The announcement was made during an opening night reception February 7 at a new temporary gallery space at Park Central.
The acquisition prize, sponsored by developer True North Studio, includes the work's purchase as it will be in True North Studio's permanent collection and publicly displayed at a location in the Roosevelt Row Arts District.
First runner-up and recipient of $1,500 is "The Gravity of Correspondence," a porcelain sculpture by Christine Cassano of Mesa.
Second runner-up and recipient of $750 is "Four Feet on the Ground," a photograph by Kit Abate of Tempe.
The Juried Exhibition features 30 works by 30 Arizona artists selected from 151 submissions by a panel of esteemed jurors: Lisa Sette, owner of Sette Gallery, artist Gennaro Garcia, and Jennifer McCabe, director and chief curator of SMoCA.
Exhibition Dates
The exhibition will remain open to the public for two weeks, through February 21, at the newly renovated Park Central, 3121 N. 3rd Ave., Phoenix. The full exhibition schedule is as follows.
Friday, Feb 8: "After Hours" gallery opening from 7:30 to 9:30 p.m. (no host bar). Follows Arizona Governor's Arts Awards Nominee Reception.
Saturday, February 9: 11:00 a.m. to 2:00 p.m.
Tuesday, Feb 12 through Thursday, Feb 14: 11:00 a.m. to 3:00 p.m.
Friday, Feb 15: 11:00 a.m. to 8 p.m.
Saturday, Feb 16: 11:00 a.m. to 2:00 p.m.
Tuesday, Feb 19 through Thursday, Feb 21: 11:00 a.m. to 3:00 p.m.
The gallery space is also open by appointment for groups. Email info@artlinkphx.org.
The temporary gallery space is made possible through the support of DPR Construction, DP Electric and Park Central.
About Artlink Inc.
Artlink keeps the arts integral to the development of our city by connecting artists, business and community. Artlink supports a variety of community-based art events and initiatives, including complimentary trolley tours during the monthly First Friday and Third Friday Art Walks, The Artist Forward Fund, Phoenix Urban Guide, and the annual Art Detour, Art d'Core Gala and Juried Exhibition. Formed as a 501(c)(3) nonprofit organization in 1989, Artlink is supported by City of Phoenix Office of Arts and Culture, Downtown Phoenix Inc., Arizona Commission on the Arts, and works in partnership with Roosevelt Row CDC, Phoenix Warehouse District, Central Arts District and Historic Grand Avenue. Visit www.artlinkphx.org to sign up for the Artlink newsletter or connect socially on Facebook, Twitter and Instagram.
---