Bike Rack Project Finalists Announced
Four local artists have been selected to design bike rack concepts, with a pair of $4,000 awards at stake.
Earlier this month, Downtown Phoenix Inc., in partnership with Artlink, the City of Phoenix's Street Transportation Department and Office of Arts and Culture, invited artists and designers to participate in Pedal to the Metal: Phoenix Bike Rack Project, an urban arts initiative that will net 50 new bike racks for downtown and Phoenix.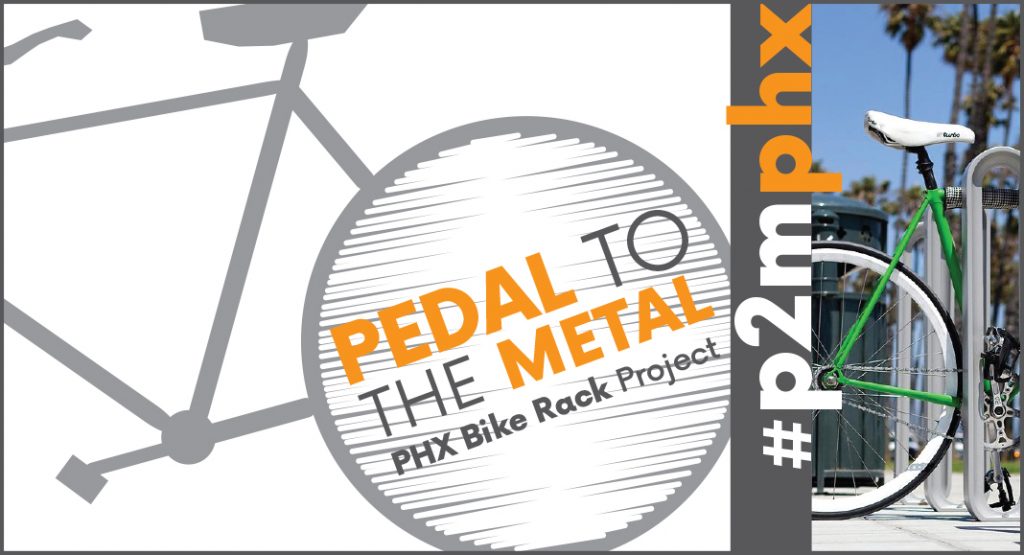 A call to artists resulted in dozens of portfolios being submitted for consideration. Submissions were reviewed by a panel, who tabbed the following four artists to move on to the project's design phase:
Elijah Bourque, Tempe
Chris Miller, Phoenix
Jennyfer Stratman, Phoenix
Allen Wang, Tempe
Working with a fabrication expert, the four finalists will submit their final bike rack designs by Jan. 19. Each of the four artists will receive $250 for their concepts. Once the two winners are chosen, those two designs will graduate to the fabrication phase and approximately 50 new bike racks will be produced and installed in Downtown Phoenix and throughout the city.
Finalists' designs will be on display during Art Detour 30, which takes place March 15-20, 2018.