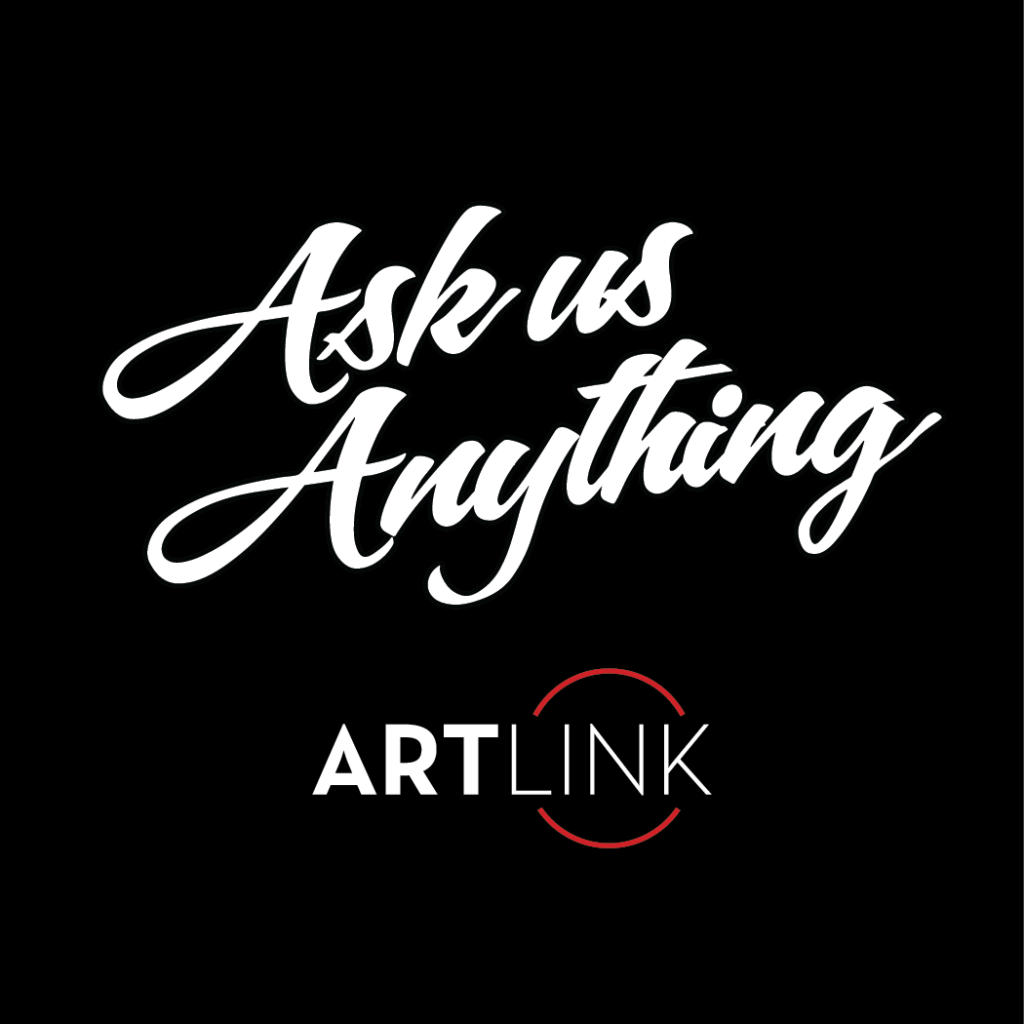 A lot can happen over the course of 34 years!
Since Artlink was founded in the late eighties, it has grown and evolved in many ways. From mystery galleries to pop-ups, from members to Articipants, so much as changed – and yet some things remain the same.
Most importantly, we work to support the artist community as we strive to serve the organization's mission of keeping the arts integral to our development by connecting artists, business and community.
This mission guides our team every day, and with continued, record-breaking growth, we want to make sure we are providing the information and resources we can to support this positive trajectory.
We are developing a new section of the Artlink website that will focus on Frequently Asked Questions (FAQs) and provide links to additional resources that will help provide insight into Artlink programs, events and initiatives. To make this as helpful as it can be, we want to hear from you! Have questions for Artlink that you would like answered? Please share them!