July 24, 2018: Join us for a MIXED MEDIA HAPPY HOUR!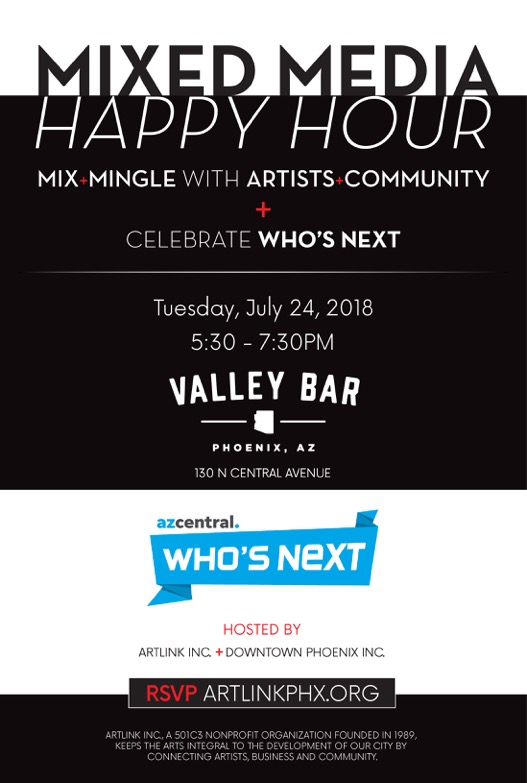 You're invited to mix, mingle and find out Who and What is NEXT for Phoenix.
In July we're celebrating Who's Next, an azcentral program that highlights the dynamic young people shaping the Valley and the state. The goal? To identify and track the next generation of Arizona movers and shakers. Come join us recognize those who are making a mark.
Artists: do you have an upcoming exhibition, workshop, event? Heard about a great Call for Art or a job posting perfect for a creative? Let us all know!
Thanks to our event partner azcentral, host venue Valley Bar, and our Mixed Media co-host Downtown Phoenix Inc.!
Date
: Tuesday, July 24
Location: 
ValleyBar 
130 N. Central
Time: 
5:30 – 7:30 p.m., program begins at 6:15 p.m.
*This is a 21+ event.*
Reserve your spot for July's Mixed Media Happy Hour – space is limited!