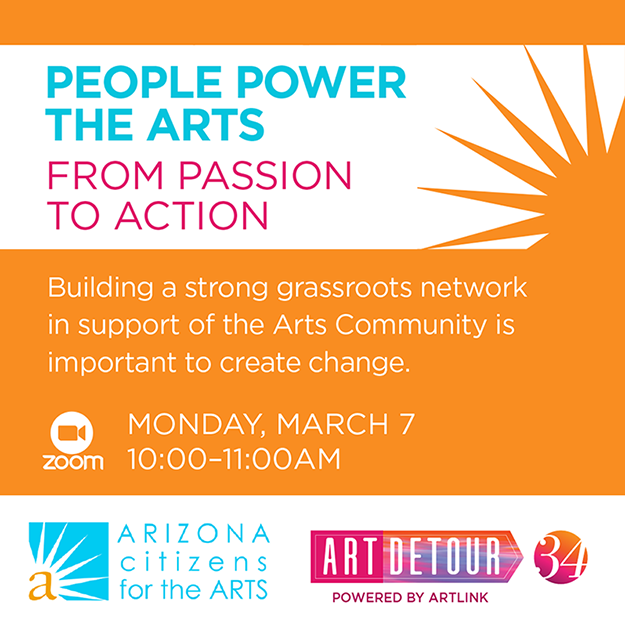 People Power the Arts: From Passion to Action
Building a strong grassroots network in support of the Arts Community is important to create change at the Arizona Legislature. Critical decisions are being made that impact the Arts funding and programs. It is important to make your voice heard.
Learn from local experts, policy leaders, and arts advocates about ways you and your organization can get more involved in advocating for the Arts.