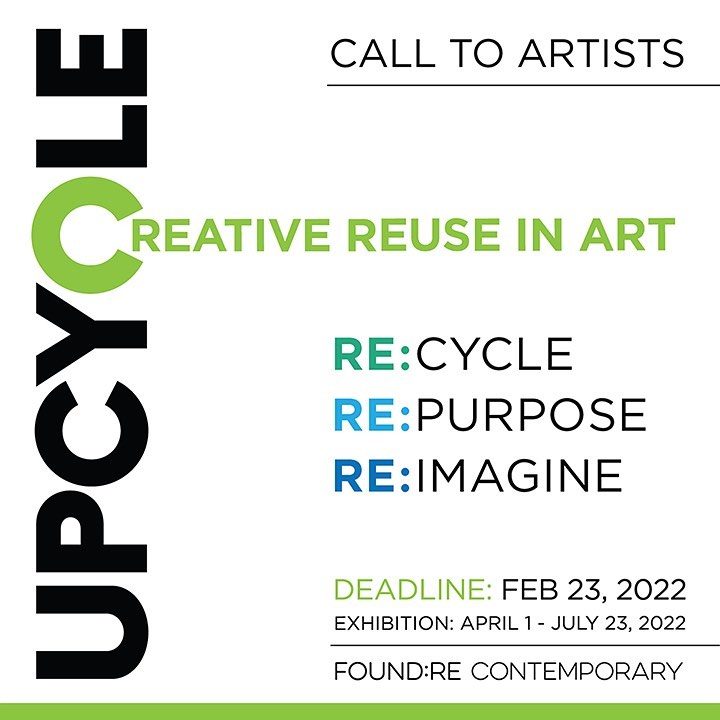 FOUND:RE Contemporary and @FoundREphx is inviting artists to submit works to be included in their exhibition "UPCYCLE. RE: Cycle. RE: Purpose. RE: Imagine."
This call is open to artists who create art from repurposed, recycled, and/or found objects and materials. Artists are encouraged to submit works that skillfully upcycle these types of materials to create visually satisfying and thought provoking work. This diverse survey embraces the mindset of sustainability and comes just in time for Earth Day on April 22.
A limited number of artists will also be awarded a separate exhibition, a two or three person exhibition in the free-standing FOUND:RE Contemporary Gallery on Portland Street.
This opportunity is only open to artists, designers, creative individuals and creative teams living and working in the state of Arizona. Additionally, each participating artist in "UPCYCLE. RE: Cycle. RE: Purpose. RE: Imagine." will have the chance to win a staycation at the FOUND:RE Phoenix Hotel!
Submissions Due: Wed, Feb 23, 2022, 5pm
Opening Reception: First Friday, April 1, 6-10pm
Exhibition Dates: April 1-July 23, 2022