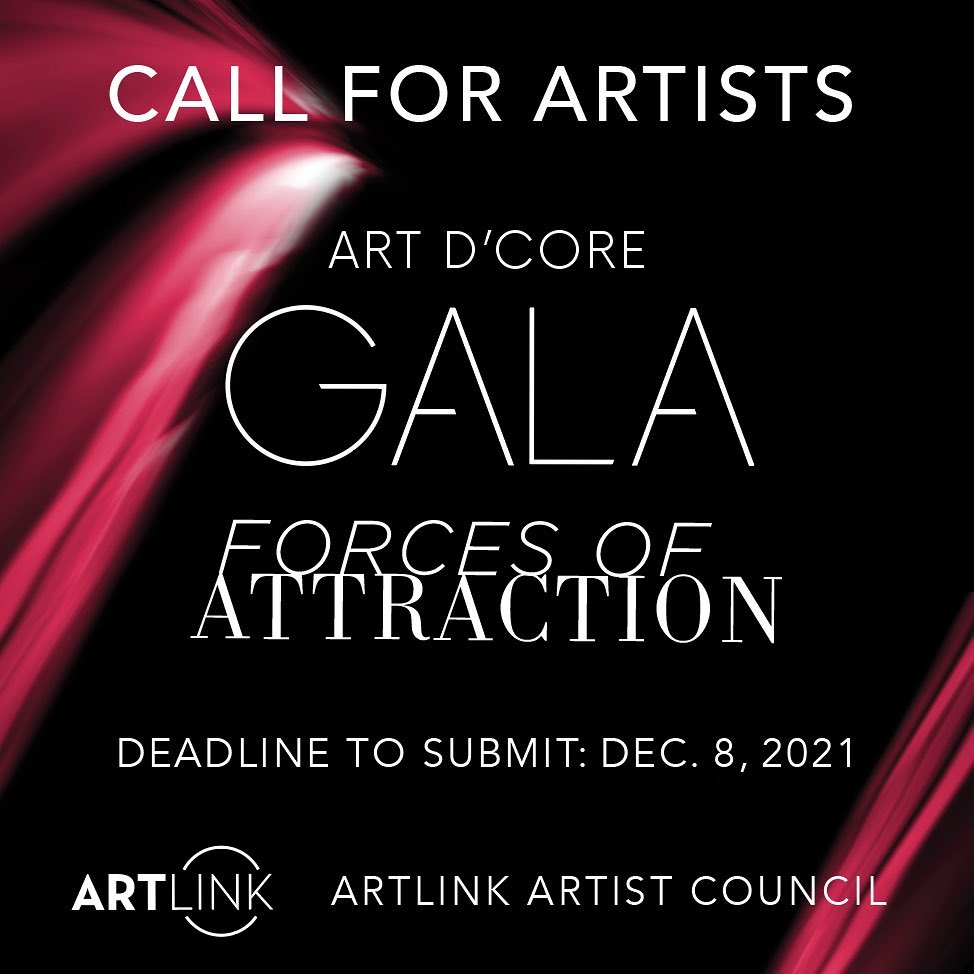 Calling All Arizona Artists! Artlink and the Artlink Artist Council announce a call for artists to participate in the 9th Annual Art d'Core Gala exhibition on March 11, 2022.
The Gala is the signature event of Art Detour 34, and it returns with a Forces of Attraction theme that invites those who contribute to and support the arts – including artists, collectors, philanthropists and community partners – to come together in celebration of the massive growth of Arizona's art community in recent years.
This creative spin on a traditional gala shines the spotlight on Arizona's creative communities with an artist showcase produced by members of the Artlink Artist Council and invited artists selected through this call. Each of the 16 artists selected by, and paired with, a member of the Artlink Artist Council, will engage in a collaborative installation as part of a showcase exhibition that includes visual, performing, fashion and culinary arts. Artists who work in a variety of mediums are welcome to submit to this call.
Deadline: December 8, 2021. Read More and Submit Here