Art Detour 31: A Prime Year to Celebrate Arts and Culture
Art Detour 31 Returns March 14-18, 2019: A Prime Year to Celebrate Phoenix's Arts and Culture
All are invited to create and Articipate! 

Art Detour, Phoenix's original art walk and the longest running arts festival in downtown Phoenix, will return for its 31st year March 14-18, 2019. The annual event, produced by Artlink Inc., a 501(c)3 nonprofit, was launched by Phoenix artists in 1989 and will feature a five-day, multi-faceted exploration of the arts and culture of America's fifth-largest city.
The community is invited to detour through the city and celebrate our artistic surroundings over a delightful weekend of cultural discovery. Patrons can meet artists in their working environments, start or expand their art collection, and immerse themselves in Phoenix's arts and culture venues. Detour-ists will be invited to step into approximately 100 artist studios, galleries, pop-up spaces and other venues, as well as enjoy performances and Kids' Detour family-friendly activities.
Event Schedule: The five-day event format will kick off with the opening night Art d'Core Gala celebration; span the weekend with scheduled and self-guided explorations of artist studios and exhibition spaces; and end with a symposium that will spur interest in art collecting, foster artists' career development, and identify actionable items to create a culturally rich and economically diverse city.
How Can You Get Involved?
Articipate! Central Phoenix galleries, arts businesses, and arts-supporting businesses that register as an Artlink Articipant will be identified on the official Art Detour 31 map. Artists (student, emerging, professional) are encouraged to register as Articipants to be included in Artlink's NEW ArtistsAZ directory, which will be promoted throughout Art Detour 31. Watch for calls to artists on artdetour.com and Artlink's social channels. Read Articipation registration details here.
Partner: Support the year-round efforts of Artlink Inc. by becoming an official partner. Review details here.
Volunteer: Contribute your time to the arts! Sign up to be a tour docent, gallery host or help with guest relations. Sign up here.
Event Details
When: Thursday, March 14, through Monday, March 18, 2019
Where: Approximately 100 artist studios, galleries, arts and culture venues and arts-supporting businesses in the Central Phoenix area.
Who: The five-day experience is made possible through the Articipation of hundreds of contributing artists.
Hosts: Art Detour 31 is produced by Artlink Inc., a 501(c)3 nonprofit, in partnership with the City of Phoenix Office of Arts & Culture, Downtown Phoenix Inc., the Arizona Commission on the Arts, Park Central and in collaboration with Roosevelt Row CDC, Historic Grand Avenue, Phoenix Warehouse District, Central Arts District and many more.
Getting Around: Artlink provides an event calendar, map, and transportation options for easy navigation of the Detour. Maps and an online calendar powered by Phoenix Urban Guide (PUG) (phoenixurbanguide.com) will guide patrons through the five-day event. Artlink will provide complimentary docent-guided trolleys from transportation partner Dunn Transportation on Friday, Saturday and Sunday. The event is also easily accessible by Valley Metro's Light Rail and GRiD Bikes.
2019 Event Schedule

Thursday, March 14 – Art d'Core Gala! – The opening night celebration is a fun spin on a traditional "gala" that each year spotlights the significant contribution of the arts in creating a dynamic city. The event will showcase works by members of the Artlink Artist Council (AAC) paired with works by exciting emerging artists. Learn more here. Buy tickets here.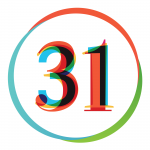 Friday-Sunday, March 15-17 – Patrons are invited to embark on a self-guided weekend of arts experiences across Phoenix's key arts districts; from Roosevelt Row and Historic Grand Avenue to the Downtown Phoenix Core, Phoenix Warehouse District and Beyond, visitors can venture into galleries, art studios, art supporting-businesses and unique pop-up installations. Further details on exhibitions and special Detour performances and events to come!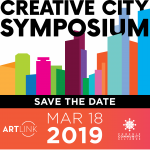 Monday, March 18 – Save the date! The Creative City Symposium is developed in partnership with Phoenix Community Alliance and and hosted by Phoenix Art Museum in support artists' careers and to identify actionable items to create a culturally rich and economically diverse city. Details to be announced.
Go to ARTDETOUR.COM to sign up for updates.
Read more and sign up for updates on ARTDETOUR.COM.