The Artist Forward Fund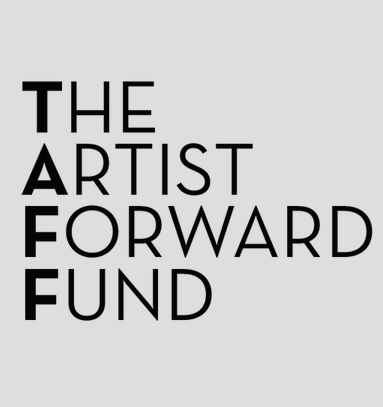 The Artist Forward Fund (TAFF). The program, originally launched in 2017, is produced by Artlink in collaboration with a group of prominent professional artists who serve on the Artlink Artist Council (AAC). Submitted grant applications are reviewed by the AAC along with members of Artlink's Board of Directors.
Selected recipients receive a $1,000 grant toward the completion of new work and the creation of an exhibition in the downtown Phoenix area. Beyond the cash award, space for exhibition is facilitated by Artlink in collaboration with community partners. Additionally, members of the AAC make themselves available to provide mentorship throughout the run of the grant-funded project.
The artist recipient is someone who demonstrates potential in their practice through risk-taking and pushing their work in dynamic ways. It is someone who is at a critical juncture in their career when this support is most impactful.
_____________________________________
The 2020 Call is now open!
THE ARTIST FORWARD FUND 2019 SUBMISSION DETAILS
The following media will be accepted for submission: oil, watercolor, acrylic, graphite, charcoal, pastels, photography, ceramics, printmaking, textile, mixed media, video, installation, fashion, and sculpture/three dimensional pieces. Additional criteria:
Artist must be at least 18 years old.
Artist must be based in Arizona.
Artist must submit a concept of an exhibition of their own work.
The portfolio of work should be previously unexhibited (2 or 3 pieces can be pre-existing).
Artist must be available to install their own work before the February opening.
Artists must registered as an Artlink Articipant.
Artists currently enrolled in a degree-program are ineligible for this grant.
Artists who have been selected in past Artlink calls to artists are permitted to submit.
A pair of artists is eligible to apply if they are creating work as a singular artist identity or if they have a singular vision or theme that will link their work in the exhibition.
The online submission deadline is 5 p.m. Monday, November 11, 2019 Mountain Standard Time (MST).
Artists must be registered as an Articipant with Artlink to submit for TAFF.
See our FAQ below, or email with any questions to submissions@artlinkphx.org. Please reference "TAFF Call" in your email subject line when submitting questions.
---
FAQ
Why is there a fee to submit?
The fees helps to support the administration of all Artlink efforts in supporting local artists. This includes a variety of year-round opportunities to promote, exhibit and sell your work. And as we grow, we will continue to look for more opportunities.
How can the fee be waived?
There is NO FEE for artists who have signed up to be an All Access or Artist Studio Articipant.  Click here to sign up now.
Can I submit to multiple calls promoted by Artlink?
Yes. Once you've set up your artist profile on Submittable.com, you can easily submit for this and other calls.
Can I submit the same art to multiple calls?
You can, but we encourage you to submit a variety of works and to pay close attention to deadlines, purchase dates, etc. so that the submitted works remain eligible for selection.
Is there an age minimum to apply?
Yes, you must be at least 18 years of age.
If I live outside of Phoenix or only spend some time in Arizona can I submit?
You are welcome to apply even if you live outside of Phoenix or split your time between Arizona and elsewhere. As long as you can assure that you will be available to drop off your work in Phoenix if you are selected to create an exhibition.
How do I prove I am an Artlink Articipant in my application?
The Artlink team will check our Articipant list on file to verify we have you in our records.
What if I am not an Artlink Articipant?                                                                                                               Register now, and within 24 hours you will be on the artist directory and ready to apply for TAFF.
How old is the work you are willing to accept?
We would prefer that all artwork submitted be new or from the last 3 years at the oldest.
If I am selected to create an exhibition when will it be?
Artlink will schedule the exhibition based on discussions and calendars of both the artist and the venue providing the space.
What type of video can I submit?
All videos should be suitable for a wide audience and have no strong language, illegal activity, or overt nudity. Please send links on YouTube or Vimeo or submit the videos in .mov, .avi, or .mpg formats.
If I've been selected for past Artlink exhibitions or opportunities can I submit again?
Definitely! We would like to see new work, so please submit pieces that are different from what you've submitted in the past.
How will my work be evaluated?
The criteria is up to the Artlink Artist Council in determining which artist "demonstrates potential in their practice through risk-taking and pushing their work in dynamic ways."
Who have been past winners of TAFF?
Artist Ashley Czajkowski received the first funding for her work resulting in the exhibition "Renascent" which opened in the Roosevelt Row District during February 2018's First Friday Art Walk event.
The 2018 TAFF Grant Recipient was Daniel Mariotti. Read more about his December 2018 exhibition HERE.